Mobile measuring system carrier in application
An instrument rack has to be lifted for transport and mobile mounting in aircrafts.
The whole instrument rack is lifted by four linear cylinders. The Fuxx Drive LSZ actuating cylinders are driven by electric motors and controlled by the ultra small and light drive controllers Fuxx Control E5.
A one-hand operated panel with just two switches makes the operation particularly easy.
Flexible and cost-effective with trapezoidal-thread spindle

Great variety of models

Integrated encoder and limit switch

Stroke force up to 800 N

Length of stroke up to 300 mm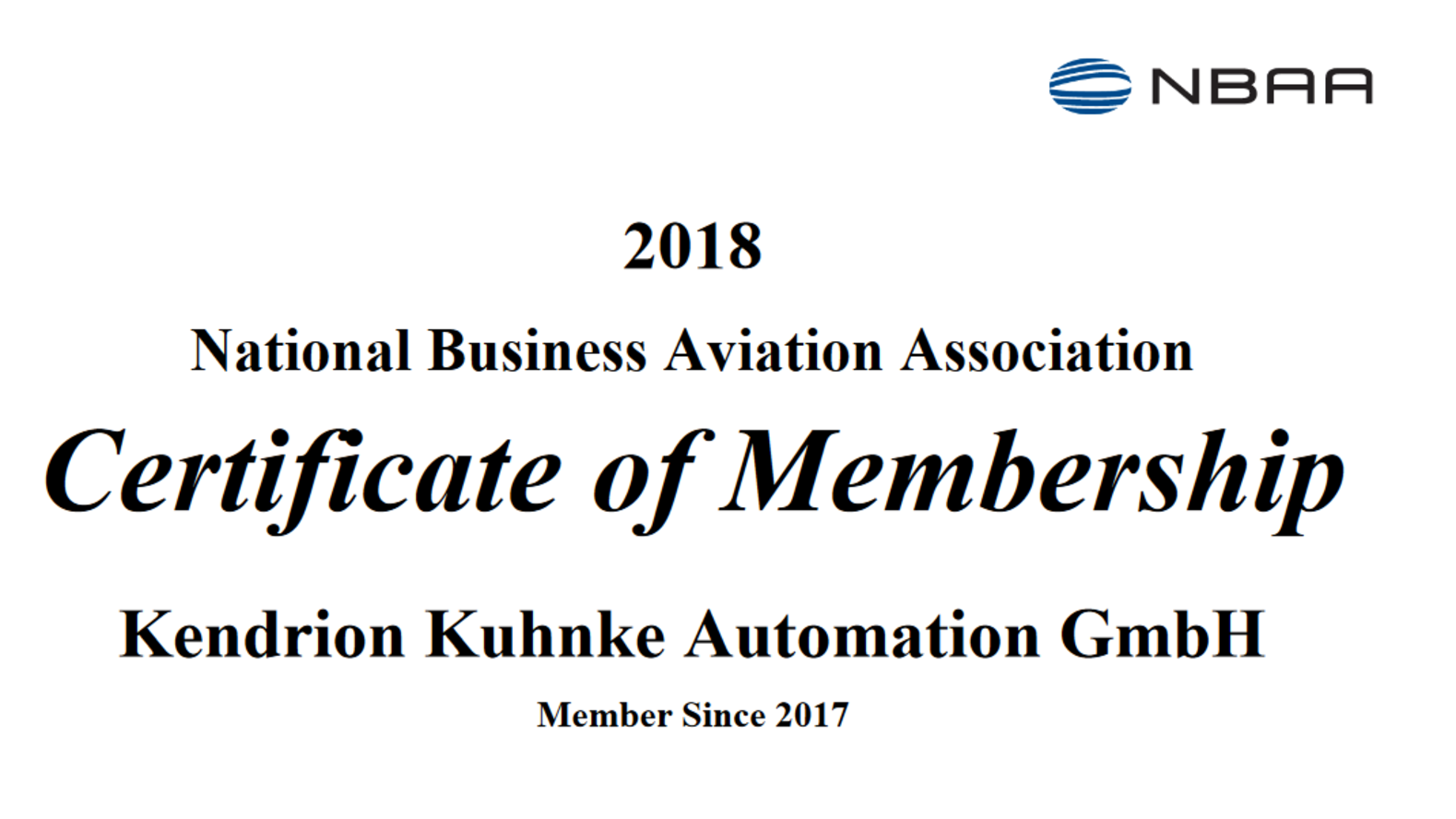 NBAA Certificate
We are NBAA member since 2017
NBAA's goal is to foster an environment that allows business aviation to thrive in the United States and around the world.We pursue that goal by constantly striving to be a world-class organization that enhances safety, security andprofessionalism; provides operation assistance to our Members; shapes public policy; projects a positive imageof our industry; and hosts leading aviation shows and conferences.