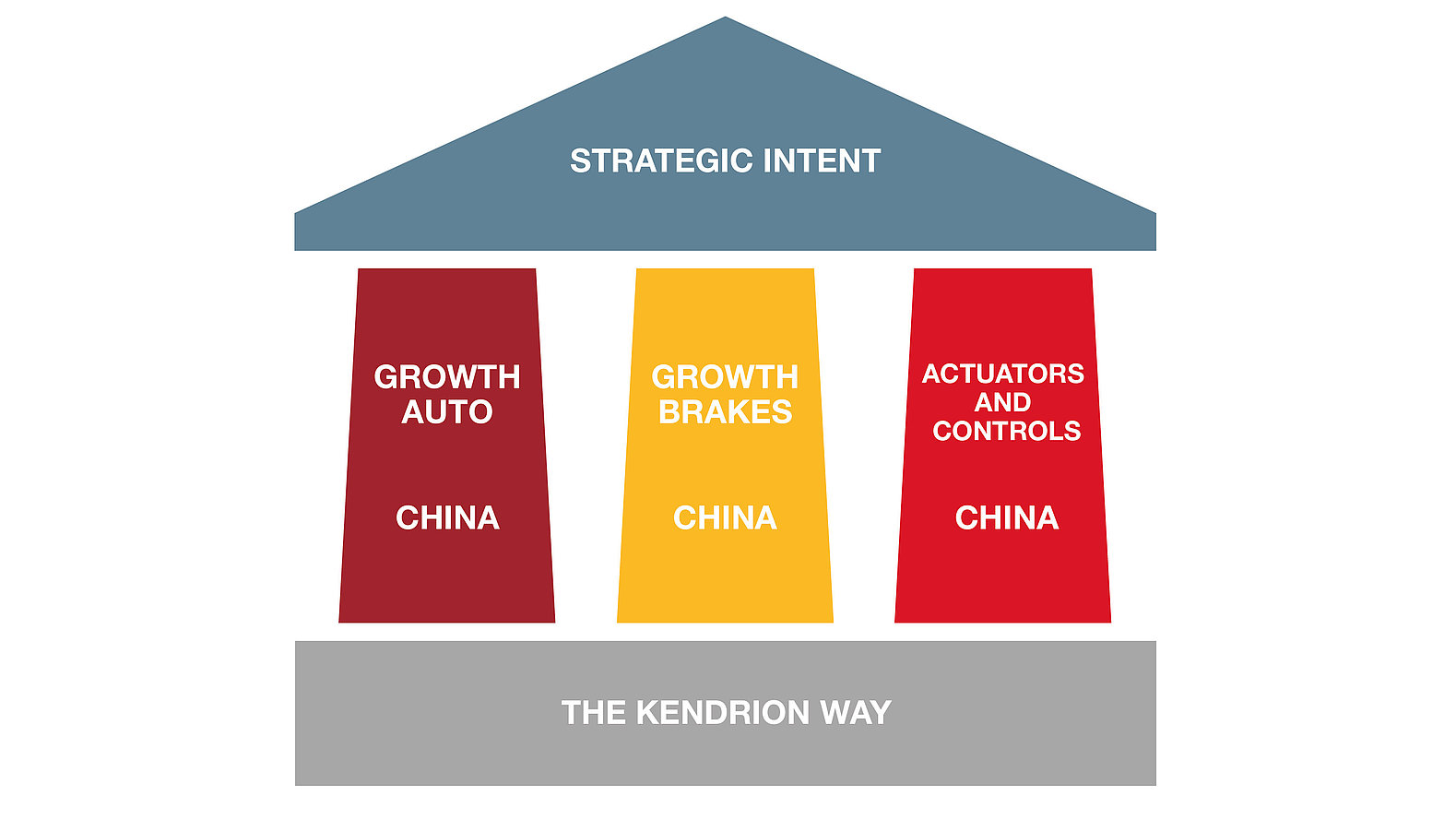 Our strategic house represents our strategic intent. On top, we aspire to continuously grow revenue and profitability in a sustainable way, with a lean and focused organization. Linked to this are our medium-term strategic objectives of a ROI of at least 25% and an EBITDA margin of more than 15% by 2025.
The house is supported by three robust growth pillars: Automotive, Industrial Brakes and Industrial Actuators and Controls. In China we are active in all three domains and pursue the same intent: growth in automotive, industrial brakes and revenue in actuators and controls.
The house and its pillars rest on the its foundation: our people, our culture of cooperation. We strive to provide a top-quality work environment to our employees.
Automotive
Specifically in those actuators that help enable 'ACES'
The automotive industry is being fundamentally disrupted by four mutually reinforcing developments: Autonomous driving, Connected vehicles, Electrification of the powertrain and Shared mobility, known by 'ACES'. This transformation provides significant growth opportunities.

With our smart actuation technology, we are well positioned to benefit from these trends. We expect that the ACES will increase the actuator content per car and drive above-average growth.
Kendrion has specific product platforms that are targeted to enable future mobility. These include systems and components for active damping, Phantone sound system for electric vehicles, sensor cleaning, battery cooling and clutches for hybrid off-highway vehicles.

Besides these product platforms, our valve and actuator technology helps create cleaner and more efficient internal combustion engines and a safer and more comfortable driving experience.
Industrial Brakes
Especially in the market for industrial automation and robotics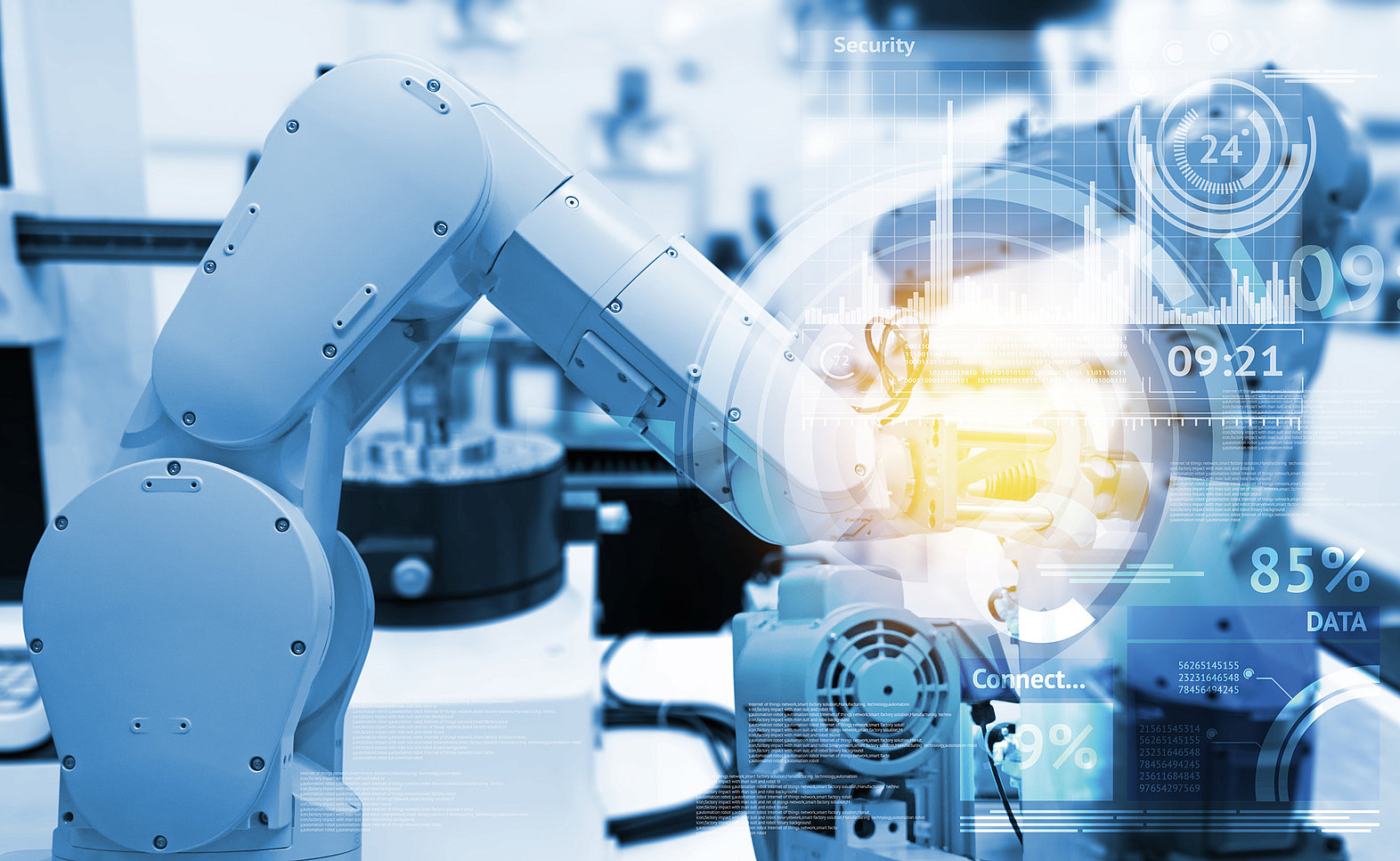 The ongoing automation of global industrial manufacturing processes and the further uptake of industrial robots across industries, together with the proliferation of collaborative robots and medical robots, provide us with a significant opportunity to increase our revenue in industrial brakes.

We invest human and capital resources to optimize production, increase capacity and further enhance our product portfolio. A newly introduced slim brake line has been developed specifically for collaborative robots, and has generated widespread interest from established and new robotics companies. We have also invested in localizing the production of industrial brakes in its Chinese facility in Suzhou, which directly serves the Chinese market.

The acquisition of INTORQ completed on 8 January 2020, significantly enhances our market position in industrial brakes. We are now a full line provider of electromagnetic brakes, spring-applied brakes and clutches for industrial applications.
Industrial Actuators and Controls
Profitable business with custom made solutions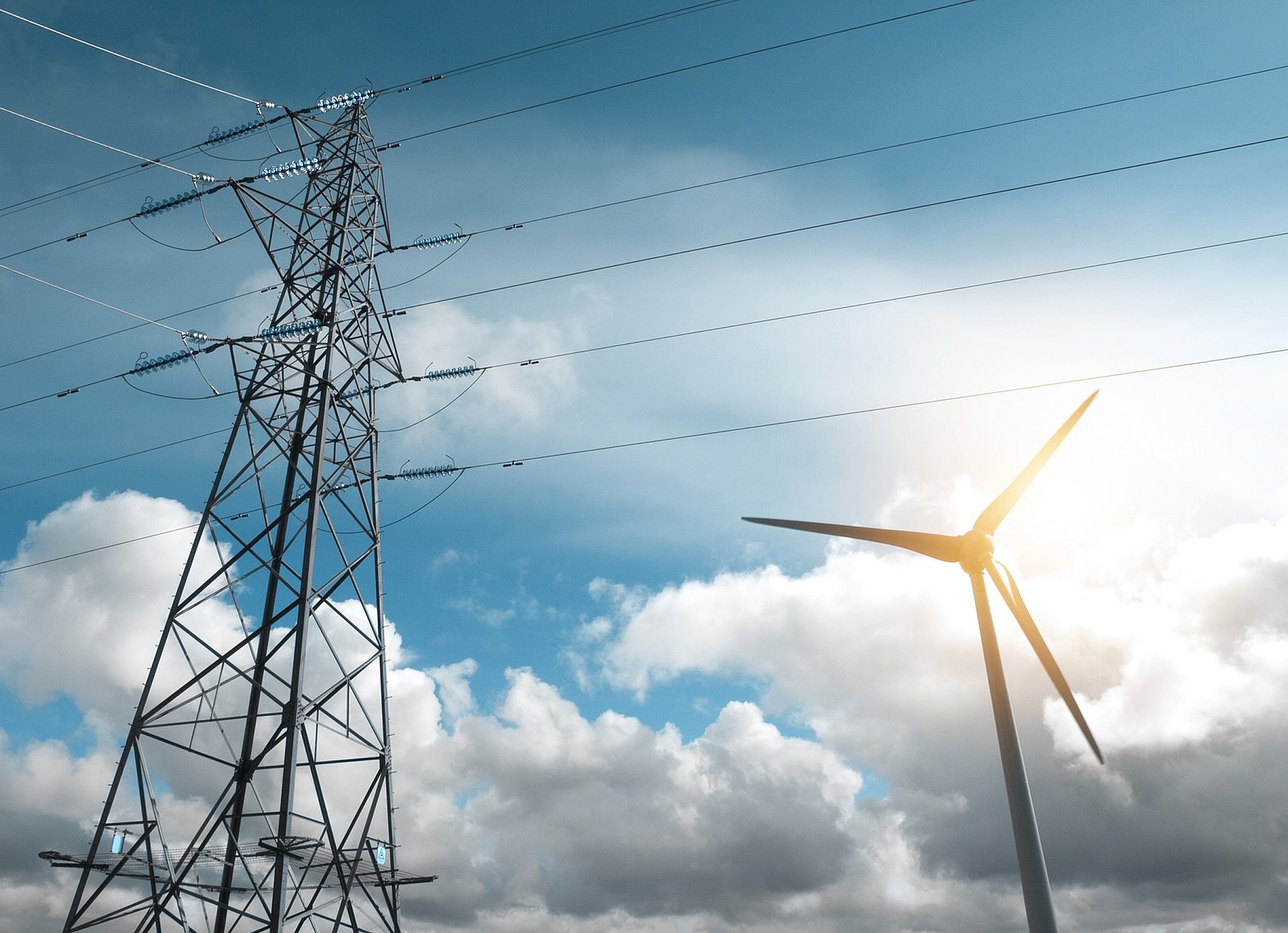 The third pillar, Industrial Actuators and Controls (IAC), is the combination of our recently merged Industrial Controls Systems (ICS) and Industrial Magnetic Systems (IMS) business units.

The focus of IAC is on profitable business with custom made solutions. The former business units operated in similar markets with similar customers and products. The combination of the business units improves operational efficiencies and offers our customers a more complete, unique portfolio.
IAC focuses on industrial automation and the development and production of customised electromagnetic actuator technology, gas and fluid control valves and systems and control technology.
IAC operates in segments such as energy distribution, fluid controls, medical technology and transportation applications.
China
Significant opportunities for automotive and industrial applications
In China we are active in all three above-mentioned domains, with the same intent: growth in automotive, industrial brakes and cash generation.
We have significantly increased our Chinese operations over the past four years and believe that China represents a significant market opportunity for further growth. We invest human and capital resources to enhance local capabilities, production capacity and engineering support from Germany.

We target the Chinese market with a number of technologies that specifically address growth areas in the fields of electrification, cleaner internal combustion engines, robotics and industrial automation.

The combination of German technology and Chinese production efficiency and commercial agility contributes year-on-year growth realisation in China.