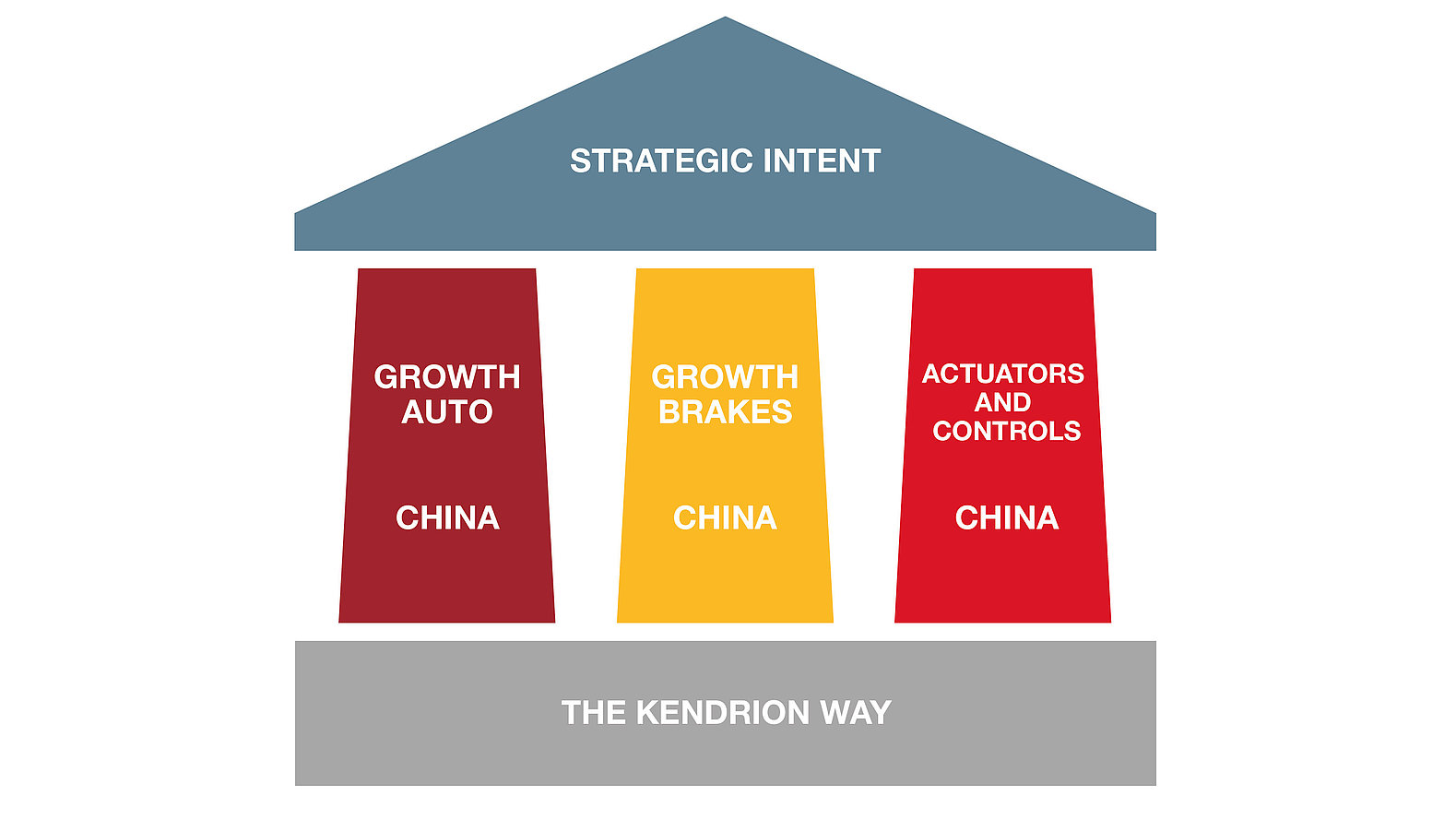 Our strategic house represents our strategic intent. On top, we aspire to continuously grow revenue and profitability in a sustainable way, with a lean and focused organization. Linked to this are our medium-term strategic objectives of a ROI of at least 25% and an EBITDA margin of more than 15% by 2025.
The house is supported by three robust growth pillars: Automotive, Industrial Brakes and Industrial Actuators and Controls. In China we are active in all three domains and pursue the same intent: growth in automotive, industrial brakes and revenue in actuators and controls.
The house and its pillars rest on the its foundation: our people, our culture of cooperation. We strive to provide a top-quality work environment to our employees.