At Kendrion, we apply a sustainable mindset to everything we do. It empowers us to be a positive force for change, with a brand that builds long-term, mutually beneficial relationships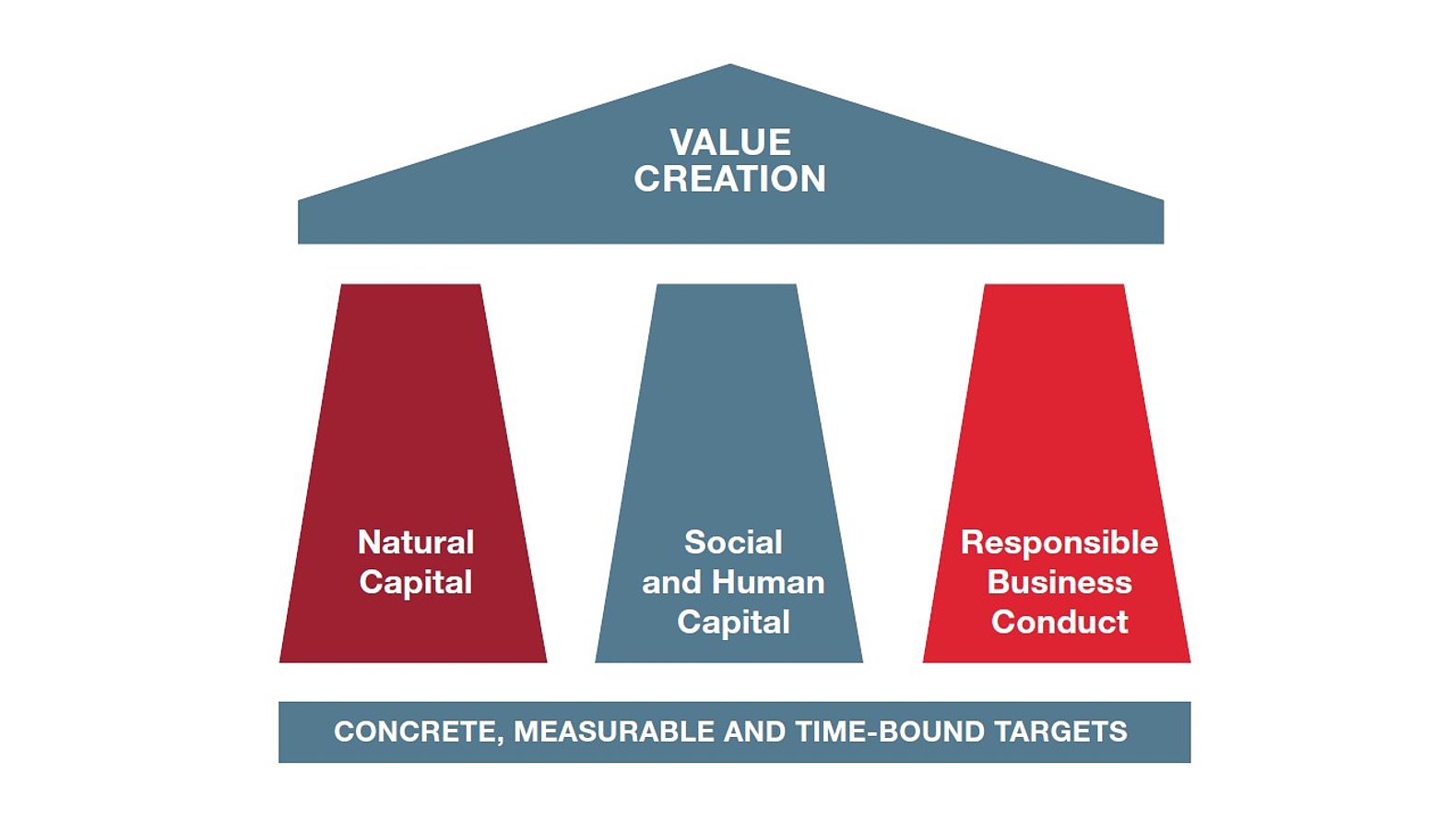 We know that doing business comes with important responsibilities: to help create a healthier, more sustainable society, through our operations, our products and our people.
Through all our sectors, we take our responsibility and optimise our contribution to creating a healthier and more sustainable society. In the automotive market, our smart solutions with integrated electronics improve energy efficiency, productivity, safety and comfort. Internally, to minimise our impact on the environment, we push for operational excellence in how we source, manufacture and conduct our business.
Three pillars of value creation form the basis of our sustainability program: Natural Capital, Social and Human Capital and Responsible Business Conduct. Key principles and measurable targets support our sustainability program.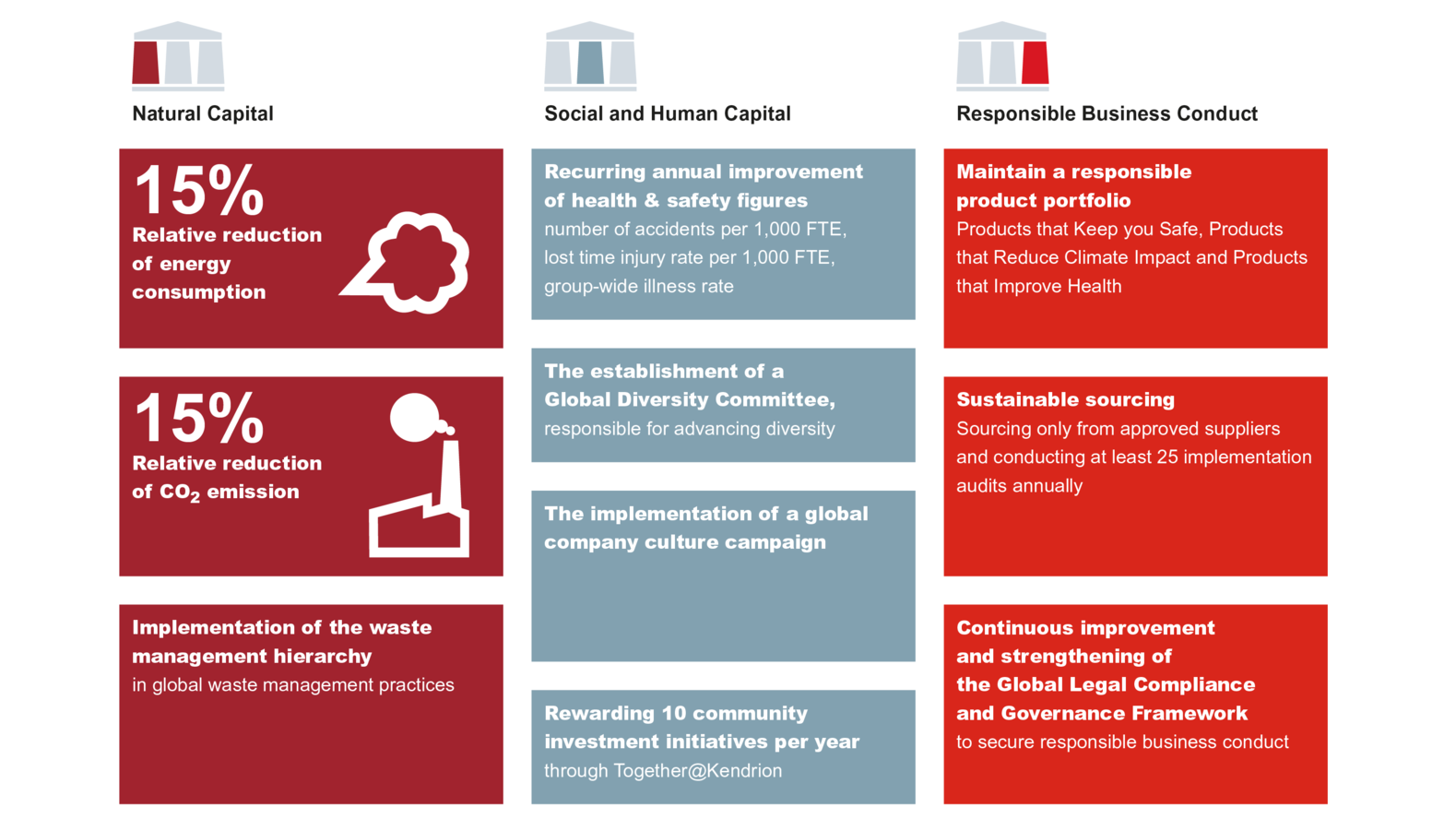 2019-2023 Target framework
Our sustainability objectives
We report against our 2019-2023 target framework and related commitments and tap into our ongoing engagement with stakeholders and potential subsequent changes to the materiality matrix to facilitate the further development of our sustainability target framework.
We report on the most relevant material topics, which are: economic performance, anti-corruption, energy efficiency, emissions to air, occupational health and safety, training and education, non-discrimination and equal opportunities.
For 2020, Kendrion made use of the Global Reporting Initiative (GRI) reference claims for most of the general information and material topics.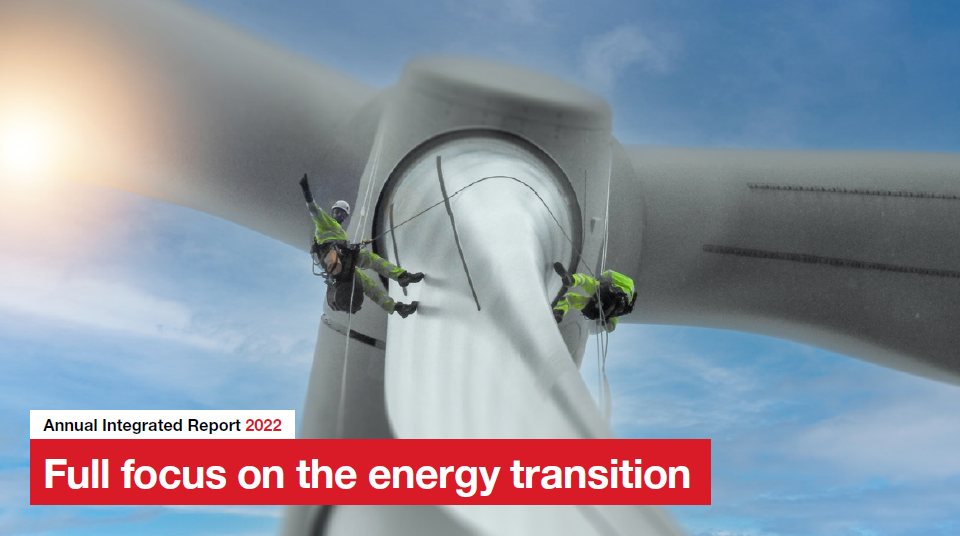 Visit our 2022 Annual Integrated Report for detailed information on sustainability
Disclaimer: This document is only a "website version" and is not the official annual financial reporting, including the audited financial statements thereto pursuant to article 361 of Book 2 of the Dutch Civil Code. The official annual financial reporting, including the audited financial statements and the auditor's report thereto, are included in the single ESEF report package which can be found in the zip file below.
In case of discrepancies or ambiguities between this website/PDF version and the ESEF reporting package, the latter prevails.