KENDRION & INTORQ spring-applied brakes impress due to their comprehensive range of products that can be specifically adapted to the relevant application case. Electromagnetically operated spring-applied brakes build up the braking torque after the electric current has been switched off. The braking effect can be removed either via the electromagnetic power or via an additionally attached manual release. Spring-applied brakes impress with their high permitted braking energy and good resistance to wear. They are therefore predestined for use in robotics, elevators and in lifting and travel drives.
Slim but so powerful
Especially in drives for industrial trucks and working platforms, every millimeter counts when fitting a brake.
With our INTORQ BFK552 we have completed our portfolio for this application.
Spring-applied brakes by Kendrion & INTORQ
Spring-applied brakes – the simple-to-install all-rounders
The requirements of lifting and travel drives with high braking energy and defined brake torque to ensure controlled deceleration (not too fast and not too slow) in case of an emergency stop cannot be addressed by permanent-magnet brakes. Also, there are many applications that do not require high dynamics or high power densities. Typical examples are cranes, overhead conveyors or roller shutters. The brake has to ensure safe and reliable braking, produce high deceleration rates per braking operation in case of an emergency stop and safely hold the weight of the load. Switching times and power densities only play a minor role. High braking work (energy) can be easily handled by the organic friction linings of the spring-applied brakes. When necessary, spring-applied brakes can also be used as dynamic brakes. Moreover, owing to the low weight of their friction discs spring-applied brakes have a lower moment of inertia than permanent-magnet brakes. An additional factor worth noting is that the systems mentioned above are generally equipped with IEC standard motors which enable fast and easy installation of spring-applied brakes. In most cases, the brakes remain easily accessible after mounting. The design of spring-applied brakes is less complex than that of permanent-magnet brakes. So any application that can be implemented using a conveniently priced standard motor will generally include a spring-applied brake. Different types of friction linings are available to provide customized solutions for any specific application and temperature range. If suitable organic friction linings and springs are used, spring-applied brakes can be easily designed to achieve the desired torque within a relatively narrow tolerance band. And if the temperature range is relatively small, the torque achieved can be easily maintained across this range. Despite all these benefits, spring-applied brakes undergo constant improvement.
The new Servo Line spring-applied brakes complete Kendrion's product portfolio. They were developed for integration into servo motors and can be built into the motor housing or mounted outside the end shield. Servo Line brakes were designed for use as holding brakes with emergency stop function.
Video
Spring-applied brakes
Kendrion Tutorial – Function of a spring-applied brake
You always wanted to know how an electromagnetic brake works? Our developer will explain to you in simple words the structure and function of a spring-applied brake.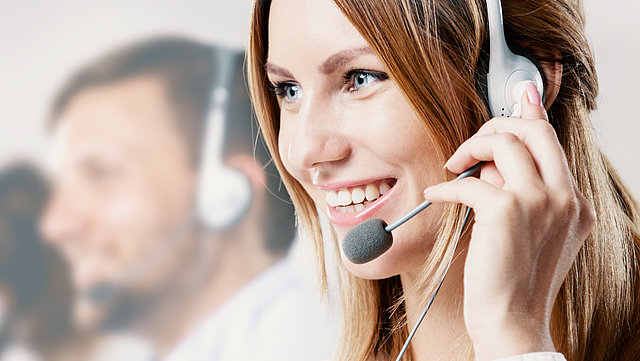 Kendrion
Industrial Brakes
Sales Team Kendrion Villingen