Kendrion adaptive suspension components
We control and adjust your system quickly and reliably.
Improving driving comfort and increasing vehicle safety are at the core of today's development of suspensions. Flexible, adjustable dynamic systems control the vertical movement of the wheels relative to the chassis. The result is a suspension that offers a higher level of driver safety and comfort in varied driving and road conditions. Kendrion is dedicated to meet the future needs of the market.
Our products continuously adjust the suspension, stabilizing the chassis and increasing road grip and comfort. Using our modular and highly adjustable designs, car suspension manufacturers can substantially shorten design turnaround times and reduce total cost of ownership.

Kendrion Automotive - Transforming mobility for the better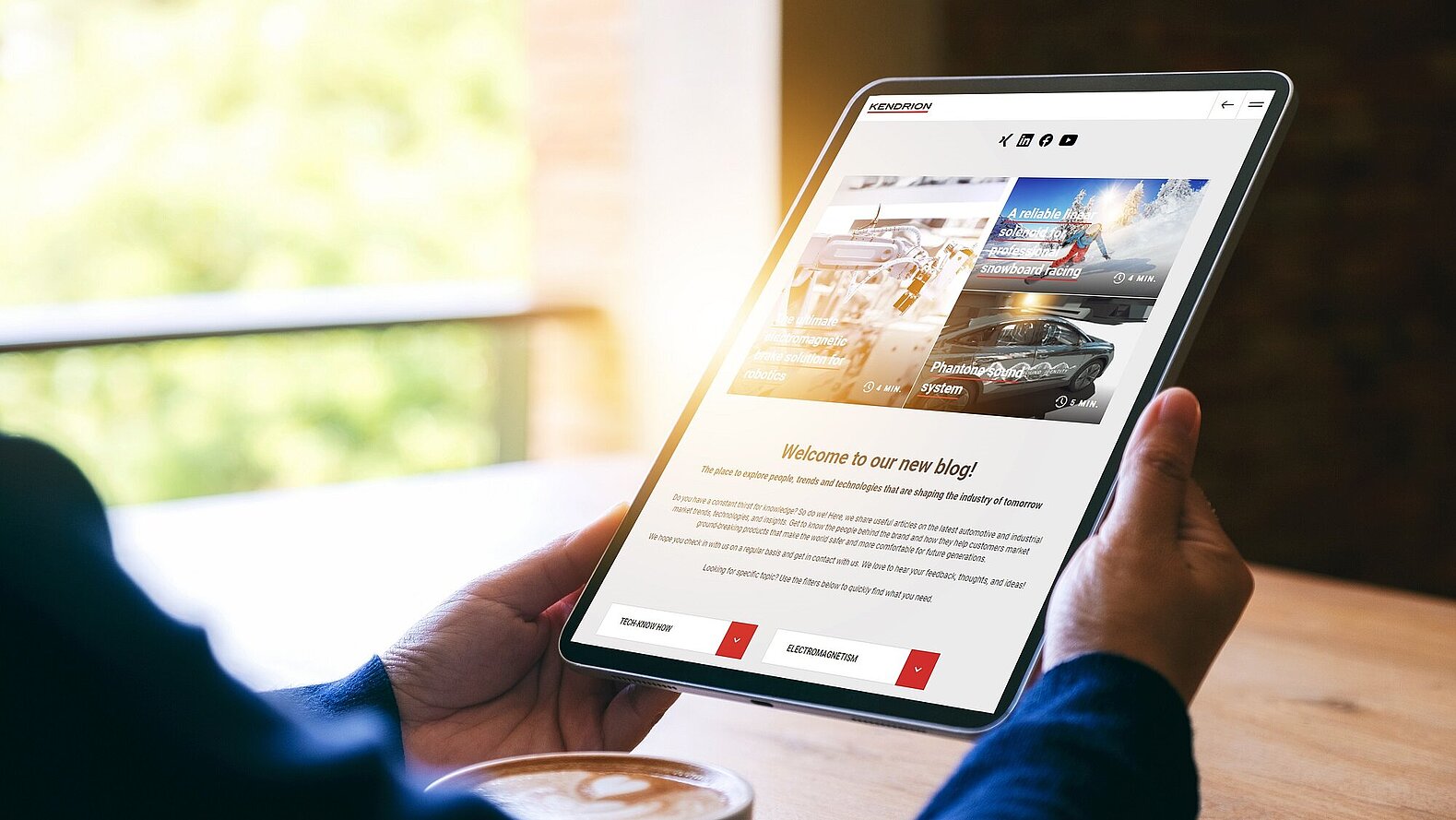 Welcome to our new Blog!
The place to explore people, trends and technologies that are shaping the industry of tomorrow
Do you have a constant thirst for knowledge? So do we! Read our articles on the latest automotive market trends, technologies, and insights securing passenger safety and comfort.
Our products for suspension systems guarantee the highest level of passenger safety and comfort in tomorrow's vehicles, under different driving and road conditions. Get to know the people behind our brand and how they help create products that make the world safer and more comfortable for future generations.
Check in with us on a regular basis and join in the conversation on vehicle suspension and many more topics. We love to hear your feedback, thoughts, and ideas!