AVAS Sound Systems for electric vehicles
Around the world, the shift toward a sustainable economy is accelerating. New registrations of all-electric vehicles are on the rise despite the uncertainties that Corona, among other things, has brought to many people.
The automotive industry and the energy sector are in transition together and face the same challenges. And there is only one solution: a complete switch from fossil fuels to renewable energies.

Supporting the change towards clean, electric mobility, with increased passenger comfort and safety, is a strategic focus for Kendrion. This move puts us in an even better position to benefit from car manufacturers' desire to create a unique auditory experience for the ever-increasing number of electric vehicles (EVs). Our 'Phantone' platform delivers all they need to build an intelligent sound system that not only meets AVAS safety regulations but is also unique to their brand and offers an outstanding auditory experience.
Kendrion Automotive - Transforming mobility for the better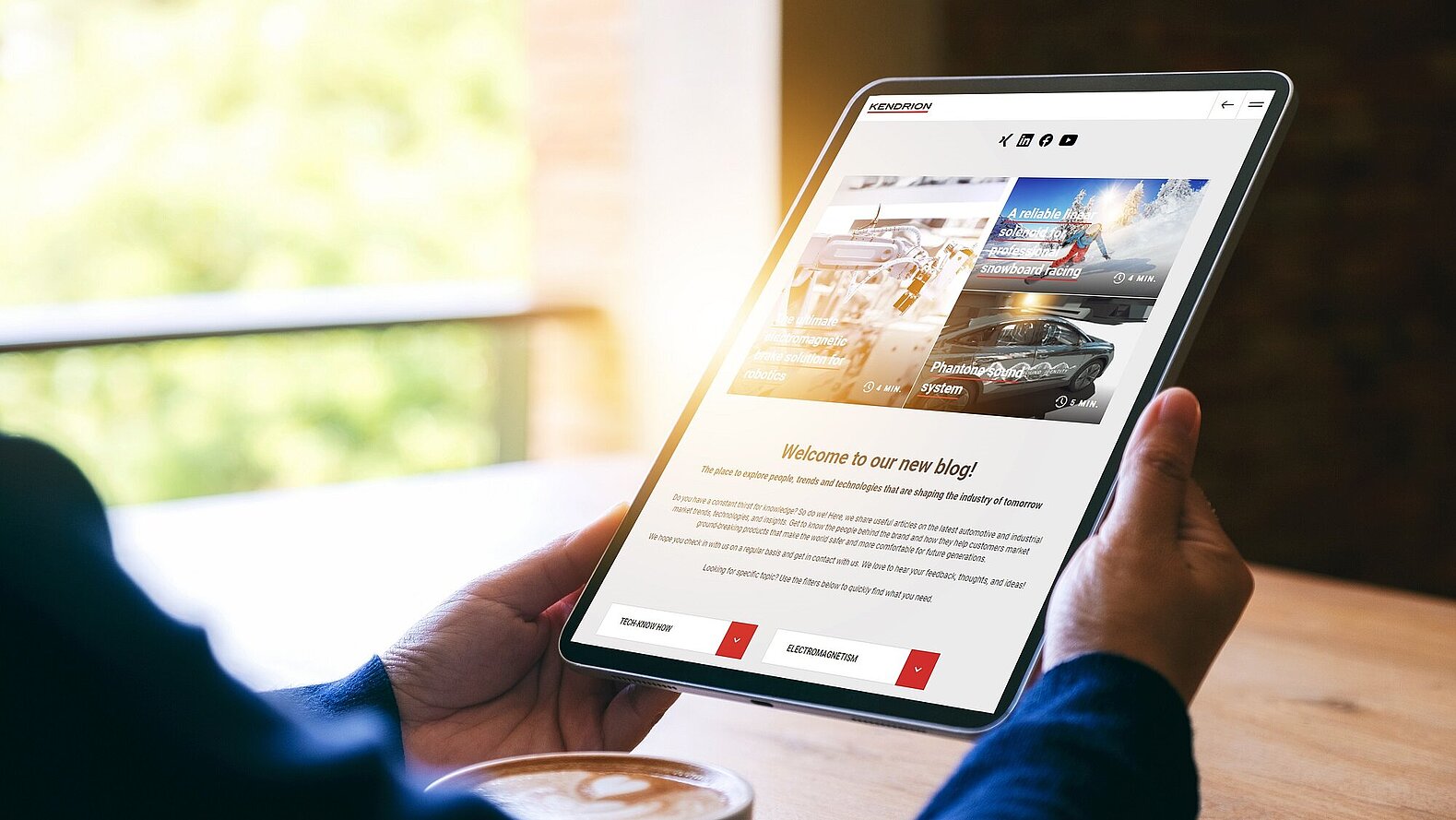 Are you inquisitive?
Welcome to our new blog!
Here you can learn all about the people, trends and technologies that will shape the industry of tomorrow. Read our articles on the latest automotive market trends, technologies and insights that ensure passenger safety and comfort.
Our AVAS-compliant PHANTONE solutions for electric vehicles create a unique vehicle sound identity that is exclusive to your brand and enhances the perception of quality. Meet the people behind our brand and learn how they help create products that make the world a safer and more comfortable place for generations to come.
Check back with us regularly and join the discussion about sound systems that provide an optimized and original engine sound with a specific identification factor for your vehicle. We welcome your feedback, thoughts and ideas!