Kendrion offers ADAS solutions that support the evolution of autonomous driving
With the push towards self-driving (autonomous) vehicles accelerating, some research suggests owning a self-driving car will be the norm by 2050. Autonomous driving is expected to increase passenger and road safety, while reducing total cost of ownership and impact on the environment.
But to make crucial decisions on the road that ensure passenger safety and comfort, autonomous vehicles heavily depend on sensors, actuators, and processors. These manage ADAS, warning systems, safety systems, fuel efficiency, heat dissipation and more.
Kendrion Automotive - Transforming mobility for the better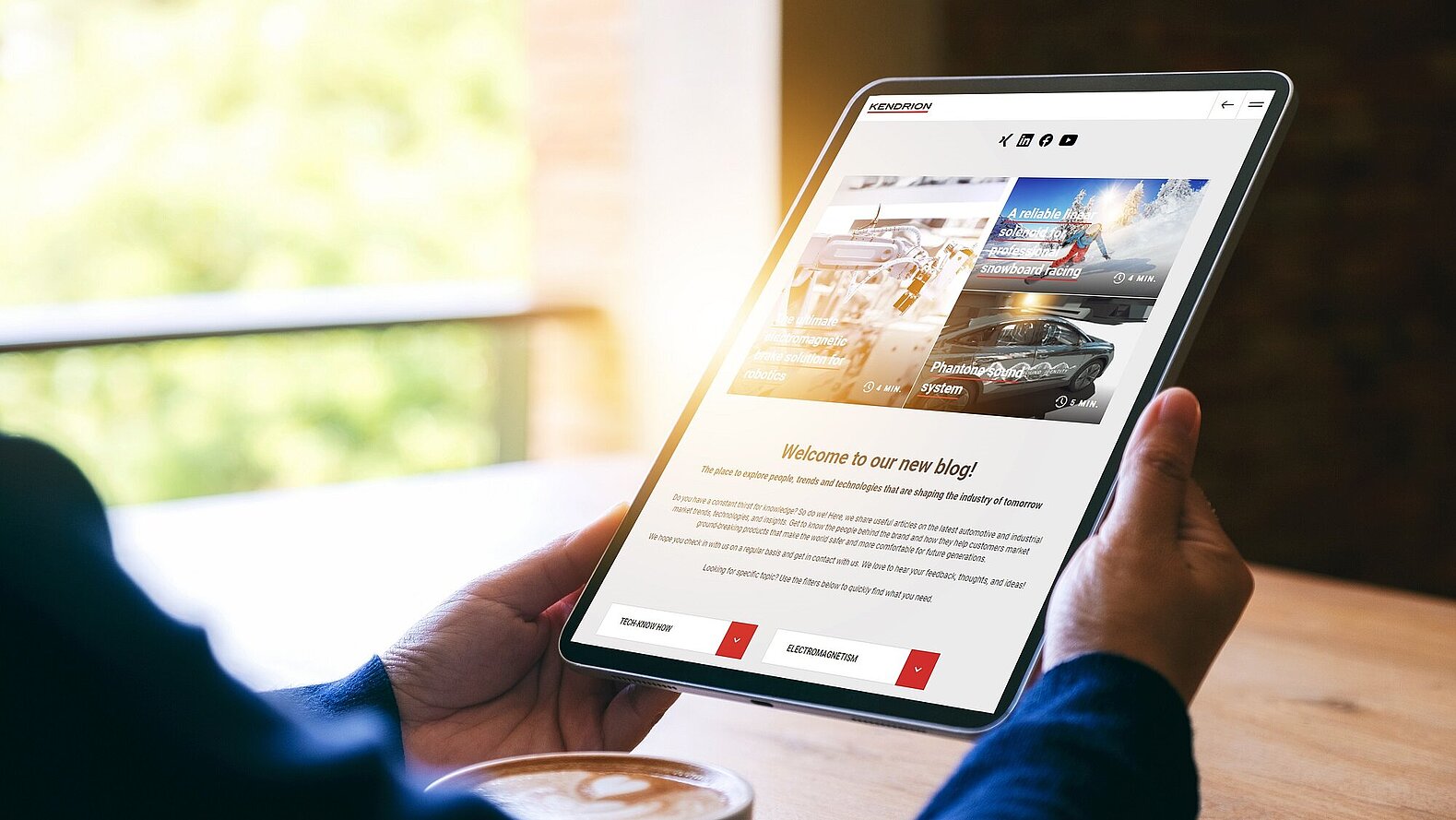 Read our articles
on the latest automotive market trends, technologies, and insights securing passenger safety and comfort.
Our new blog! The place to explore people, trends and technologies that are shaping the industry of tomorrow. Get to know the people behind our brand and how they help create products that make the world safer and more comfortable for future generations.
Check in with us on a regular basis and join in the conversation on KENDRION'S solutions supporting the transition to higher efficiencies.