KENDRION has specially tested door holding magnets in its portfolio to ensure safety in the event of a fire, which are used as hold-open devices at fire protection closures. Kendrion is the leading supplier in this field and our magnets stand for quality, efficiency and user-friendliness. Tested quality saves lives and is regarded as the primary requirement of the installation.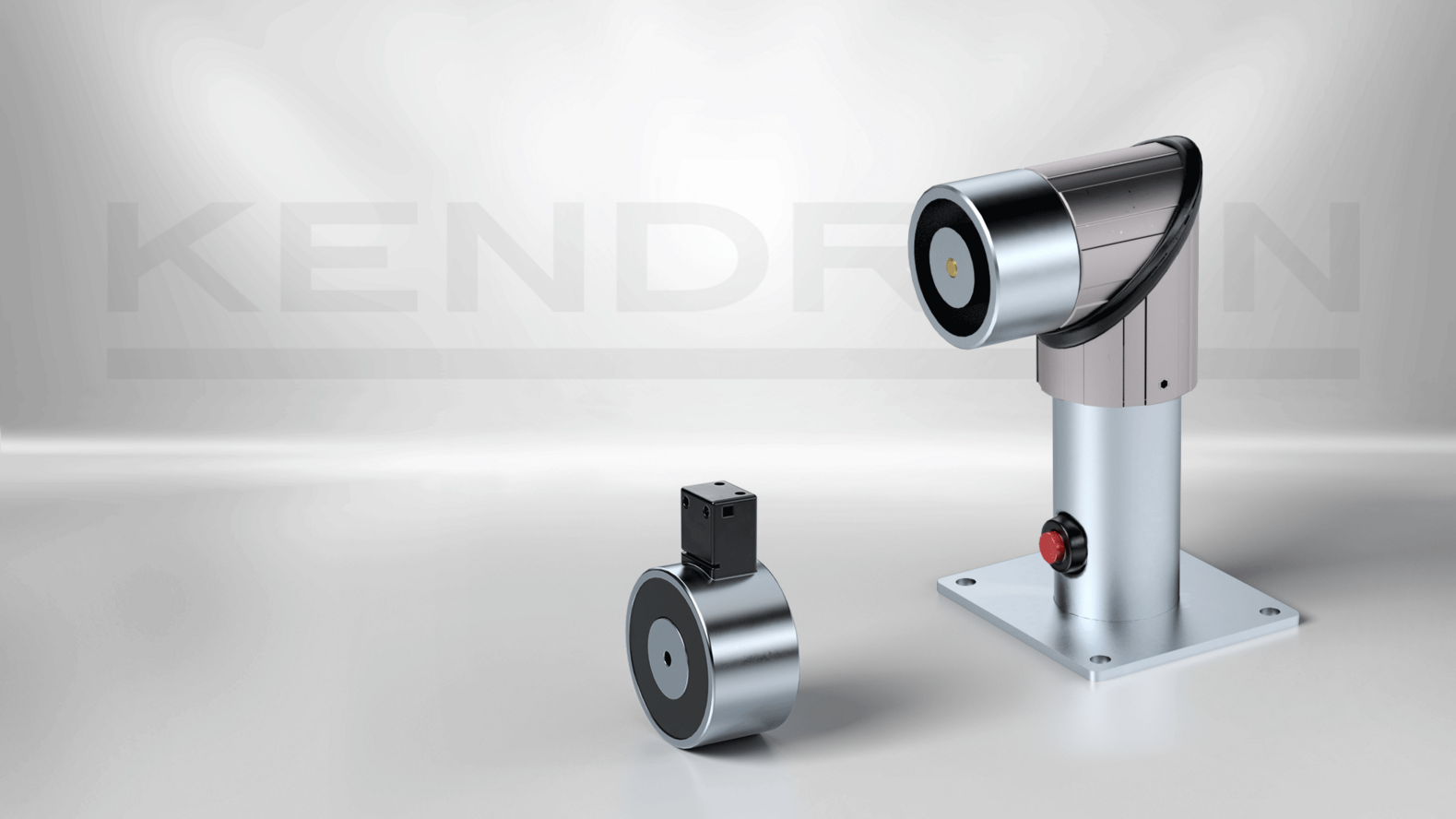 In every building, fire safety is crucial. Kendrion provides high-quality and reliable door holding magnets that enable controlled hold-open systems for fire protection closures. Our electromagnetic door holding systems meet the highest fire safety requirements and offer tailored solutions for every installation situation. They are characterized by high quality, efficiency, and user-friendliness and are a cost-effective solution that complies with European EN1155 and EN14637 guidelines as well as country-specific certifications such as VdS, CSA, or ATEX.
The construction supervision authority prescribes that for reasons of constructional fire protection, a building must be divided into fire areas. This division is achieved by smoke or fire protection doors. Keeping these doors open is only allowed if they are equipped with electromagnetically controlled hold-open systems. Door holding magnets hold the closures open and close them (controlled by a fire alarm system) in case of fire hazard. In this process, the electro holding magnets are switched off by interrupting the power supply. The pull-off bolt ensures that the residual holding force is overcome.
The safety technology is characterized by particularly high requirements for the reliability and monitored the quality of electromagnetic solutions. In the area of fire protection, the magnets must be compliant with country-specific (among others VdS, DIBt) and European certifications (EN 1155) the manufacturer is responsible for (CPD / CPR guideline).
Kendrion provides support by customer-oriented development and many years of know-how, along with the corresponding experience and knowledge of the market. Durability, quality, 100% tests, test documentation, customer-orientation, cooperation with test institutes, and the use of specific materials regarding ambient conditions and applications are constantly in focus. Faster (switching), smaller (size), stronger (holding) – features which offer safety and competitive advantages.
You are looking for the right door holding magnet?