Emission-free into the production of the future: Heat inductively!
In many industrial processes it is important to generate heat. Often, this heat must be available quickly and it must be possible to turn it off just as quickly. In addition, this heat must be distributed evenly and must be able to be controlled dynamically and according to demand. The heating should also require as little energy as possible.
With inductive heating systems from Kendrion you can expect efficient, precise and clean solutions for your heated tools. Find out more now!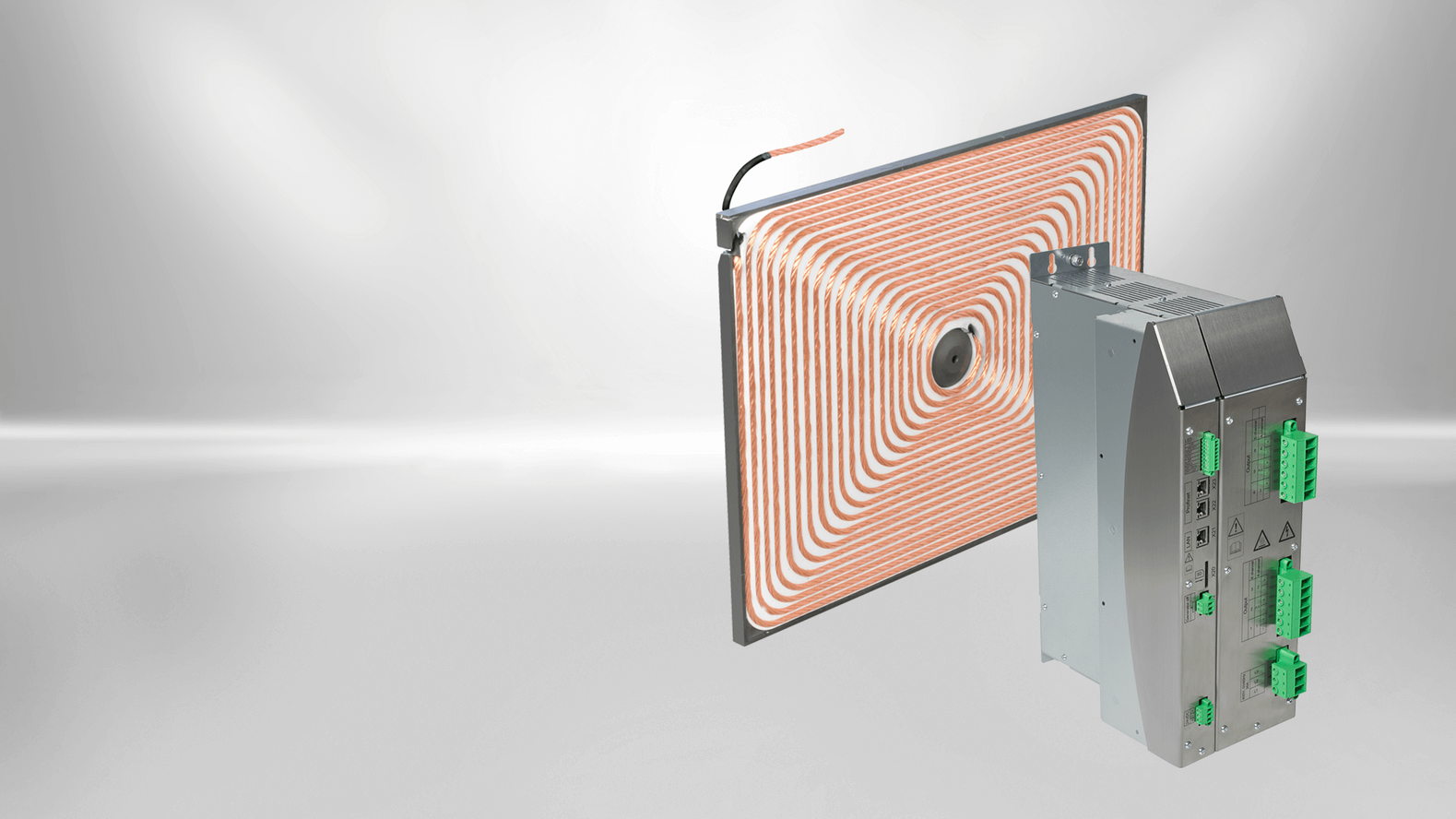 The induction heating systems are designed for manufacturing processes involving electrically generated heat. This includes applications in the plastic processing industry and the textile industry as well as drying processes in the paper industry.

Induction heaters are increasingly being used to heat the tools such as rollers, rolls or cylinders. Not only are they emission-free, they can also provide the heat quickly and switch it off again just as quickly. The inductive heat (up to 250°) can be evenly distributed and allows dynamic control exactly as required.
Heating according to the eddy current principle
The technology is based on the eddy current principle, in which a magnetic alternating field is generated with the help of high-frequency alternating current, which is introduced into the metal in a defined manner. The resulting eddy current losses generate a thermal power that can be precisely dosed by changing the current flow. Due to the exact controllability of the temperature, the heating process can be reproduced exactly, which ensures a high quality of the process. The temperature is measured directly in the jacket with up to four measuring points. In addition, uniform heating is achieved by a multi-zone design of the surface and roller inductor.
Kendrion offers energy-optimised induction heating systems whose components are precisely matched to each other.
The Kendrion induction generators are designed as a modular system. They consist of a controller and up to 7 stackable induction generators. The controller can be integrated into the control of a machine via a fieldbus interface (e.g. Profinet®). The control of the individual induction generators and the retrieval of status messages is carried out for all connected generators via the central controller. Depending on the configuration, the controller can also control the heating channels with integrated PID controllers. The units are designed for installation in control cabinets.
Download Flyer - Inductive Heating
We support you from technical feasibility to series production!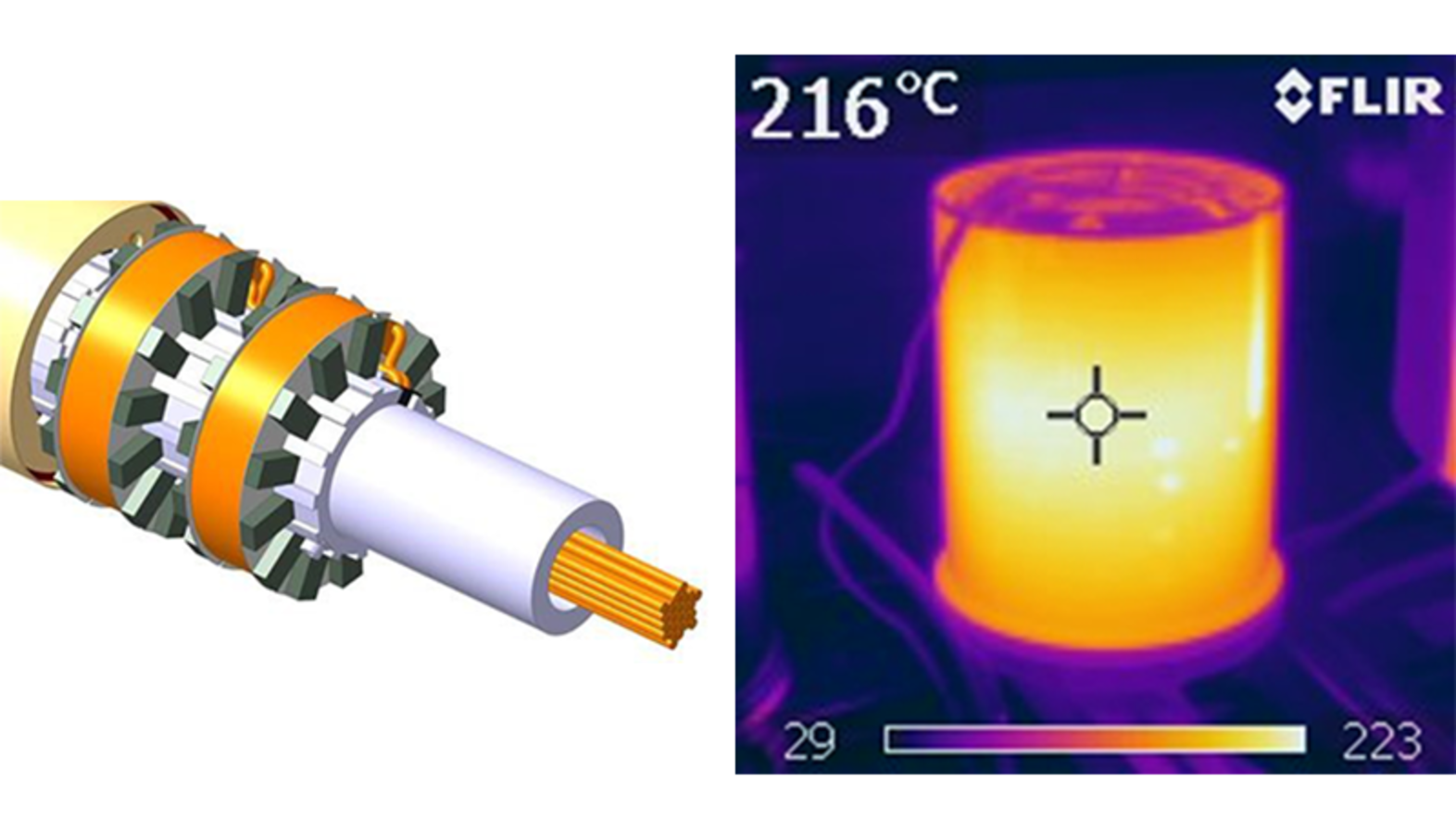 By transforming your processes or plants to induction heating concepts, you are a pioneer and a visionary. Not only does the heating process become more climate-friendly, but above all you achieve an increase in productivity and the quality of the end products.
With Kendrion, you have a partner at your side who not only specializes in the production of induction heaters, but also has extensive expertise in planning and design.
What services does Kendrion offer?

A core competence of Kendrion is numerical simulations of magnetic as well as fluid and thermodynamic processes. With our analysis tools, we can model even complex processes and design them with high precision. This enables us not only to evaluate the success of feasibility studies and preliminary developments, but also to produce concrete designs and samples as well as the final series product.
We are happy to provide support both in an advisory capacity and in the active solution of technical problems.