Valve Blocks
Customer specific valve manifolds and assembly groups even for most complex tasks
In order to solve both simple and more complex tasks, KENDRION develops and produces efficient valve assemblies or blocks for pressure and vacuum applications which are perfectly matched to customer requirements. Depending on the complexity and required functional scope of an assembly, KENDRION can rely on classic subplate, AirBoard® or FluidBoard® technology.
With the AirBoard®, a media flow-through PCB, KENDRION also offers a unique innovative and flexible solution for the interaction of electronics and pneumatics or fluid technology.
A channel plate with embedded fluid channels, covered by two PCBs that can be equipped in almost any configuration, guides the medium from the inputs of the assemblies to the outputs. Solenoid valves are electrically and pneumatically connected to the PCB and switch or block the medium on the spot. Complex cabling or tubing is not required.
On the way, specific pressures can be set by means of integrable pressure regulators, flow rates can be controlled with proportional valves or pressure and flow rates can be determined by means of SMD sensors. The AirBoard® technology leaves room for (almost) every idea.
The FluidBoard® is based on the same advantages and thus represents a further flexible and highly integratable subplate system which can be used as a cost-effective subplate either for the pure linking of several valves and connections or also for the connection of valve technology and electronics.
The FluidBoard® consists of at least two plastic plates, which are connected via laser welding technology. Similar to the AirBoard®, any channel geometry can be created.
In contrast to the AirBoard®, the FluidBoard® offers greater flexibility with regard to the control or dosing of difficult or aggressive media, since a variety of plastics is available to choose from, depending on chemical resistance requirements. At the same time, the FluidBoard® can be used at significantly higher pressures due to the laser-welded connection technology.
In areas of application such as point-of-care diagnostics or laboratory analysis, in addition to the control of various media, purely mechanical tasks such as locking mechanisms must often be carried out in the smallest possible installation space. As a result, AirBoard® or FluidBoard® can be used to create software-controlled mechatronic multi-actuators that can uncover savings potential in a wide variety of applications.
Contributing to food safety, a cleaner environment and better health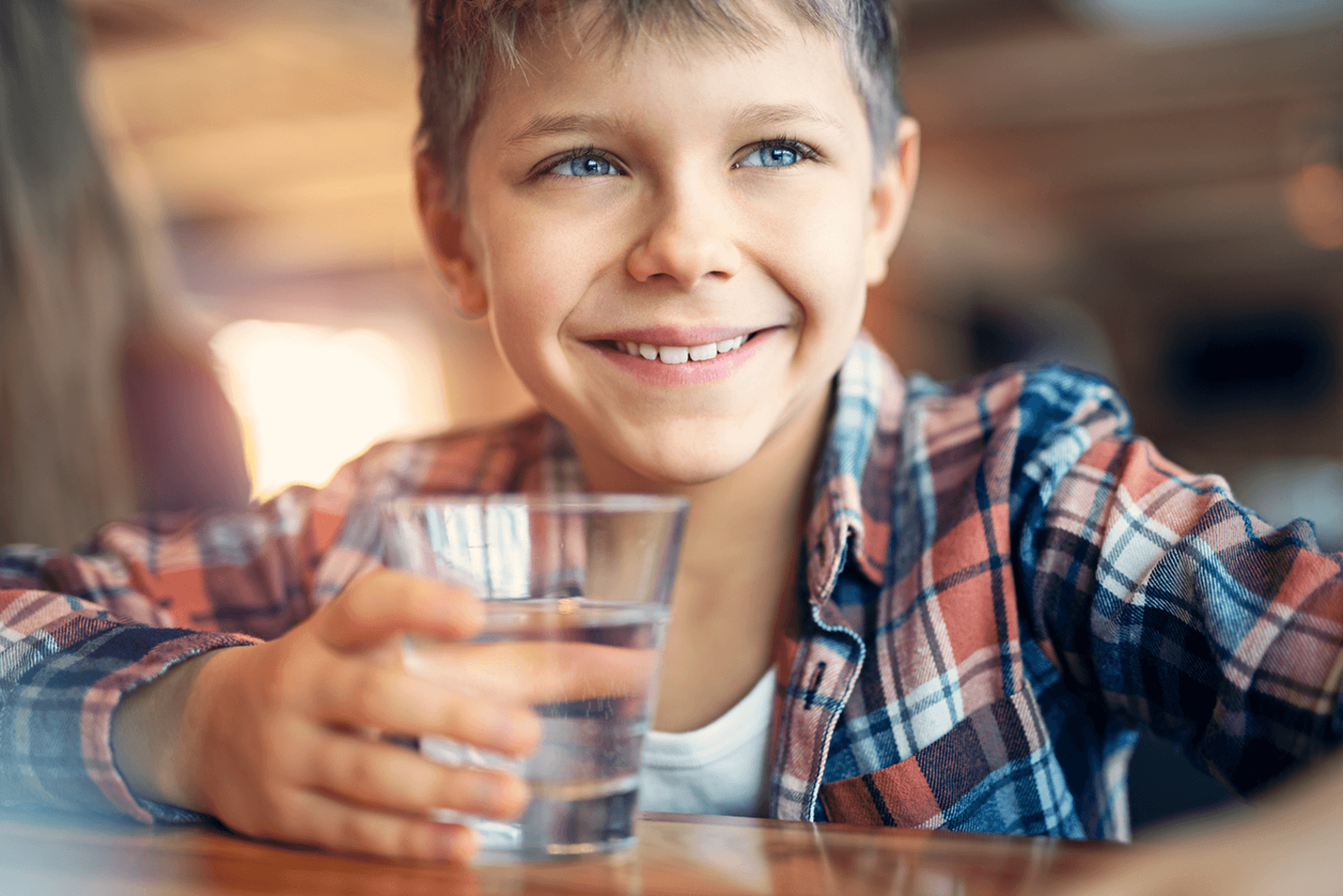 Scrutinously analysing food, water, air, soil and even blood samples helps prevent serious public health issues and initiate appropriate action. Highly reliable and extremely accurate testing and analysing the contamination of food and the pollution of air, water and soil are a prerequisite, in order to ensure protection of e.g. consumers. Analysis should therefore be sensitive, efficient and cost-effective. The high tech devices performing this responsible task are complex and very sophisticated.
Integrated and miniaturised gas flow control
The global market leader in this field - an American S&P 500 corporation, operating in 150 countries around the world and focusing on human and environmental health - asked Kendrion to meet the challenge of controlling an extremely precise gas flow in an atomic absorption spectrometre. To this purpose Kendrion developed and supplied a complete, integrated and miniaturised bundle of previously separate valve technology and electronic applications within the customer's device. Kendrion Kuhnke applied its innovative Kuhnke AirBoard® concept as a base for this development. The revolutionary plug-and-play solution saves power, weight, space and costs. It is used to heat up a graphite tube to 2800 °C to atomise and analyse samples and to protect the outside of the heated tube from being oxidised, thus enabling the detection of as little as one contaminated particle out of one billion 'clean' particles.
Joint development of new generation analysing devices
To the customer's great satisfaction, the development process from first inquiries to start of production (SOP) only took 1.5 years, including customer testing procedures and approvals and despite practical impediments such as long distances (the customer is based at the other end of the globe) and different time zones. The Kendrion integrated system solution helps the customer save product and logistic costs and offers very high accuracy for stable test results. This has made him decide to also involve Kendrion in the development of its new generation of analysing devices. Kendrion in turn is proud to supply a miniaturised and integrated, globally applied solution, which helps to improve food safety, a clean environment and better health.