Compact I/O
Individual customer-specific I/O modules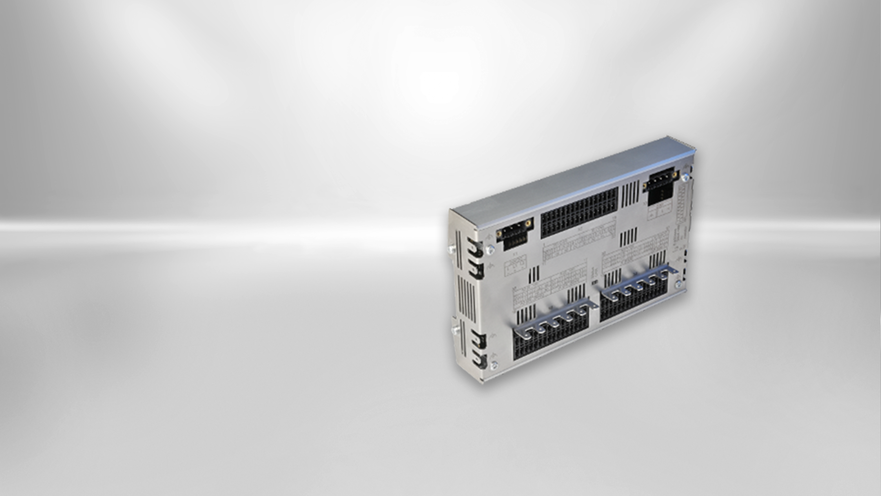 Compact, decentralised I/O modules and intelligent function modules are customised by Kendrion to meet the needs of your application.
An individually, fixed-configured number of digital I/O points, counters and analogue value sockets in a space-saving housing. These compact functional units combine all desired functions in one device. Optionally, in addition to programmability, other special functions such as monitoring of voltage levels, detection of line breaks, switching functions and speed controls, rotating field detection and much more can be integrated. Operating hours counters support preventive maintenance measures and lead to minimisation of cost-intensive downtimes.
These modules for EtherCAT, CANopen and Profinet networks save configuration effort, enable simple wiring and are thus a cost-effective "plug & play" solution for series applications. The intelligent compact controller is used to control complete automatic machines or small machines, as it is also possible to connect an operating terminal here.
Design, development, approvals and production according to customer specifications by Kendrion
Individually adapted functional units
Digital I/Os (integrated)

Analogue I/Os (integrated)

Details

CIO Controller + HMI

611 280 01
Embedded compact controller
Compact PLC, 8DI, 8DO, 4AI-U, 4AI-I, 1AO-U, 1AO-I, 2Pt
Compact PLC
Special edition
CAN
LAN, CAN, RS-232, RS-485
8DI, 8DO, 4AI-U, 4AI-I, 1AO-U, 1AO-I, 2Pt
-
-
aluminium tray with stainless steel cover
206 mm x 105 mm x 57 mm
IP 20
-
-
STM32F7 (ARM® Cortex®-M7 core); 216MHz
RTOS
C/C++ programmable
32 MB
Yes
µSD card
Flash disk 64 MB

to the product

CIO Controller

611 280 02
Embedded compact controller
Compact PLC with HMI, 8DI, 8DO, 4AI-U, 4AI-I, 1AO-U, 1AO-I, 2Pt
Compact PLC with Touch Panel
Special edition
CAN
LAN, CAN, RS-232, RS-485
8DI, 8DO, 4AI-U, 4AI-I, 1AO-U, 1AO-I, 2Pt
-
-
Aluminium tray with stainless steel cover
206 mm x 105 mm x 57 mm
IP 20
-
-
STM32F7 (ARM® Cortex®-M7 core); 216MHz
RTOS
C/C++ programmable, embedded wizard
32 MB
Yes
µSD card
Flash disk 64 MB

to the product

CIO CANopen
48DI/24DO/2AI-U/2AO-U/8Pt100/1Thermo

611 210 00
48DI/24DO/2AI-U/2AO-U/8Pt100/1Thermo
I/O system with CANopen field bus
open circuit board for the control cabinet
Standard product
CANopen
CANopen
48 DI 5 ms, 24 DO 0, 5A
2AI-U, 2AO-U, 8Pt, 1Thermo
system messages
plastic tray with stainless steel cover
212 mm x 104 mm x 40 mm
IP 20
24 V (-20% / +25%)
0 ... +55 °C
-
-
-
-
-
-
-

to the product

CIO CANopen
16DI/16DO/4AI-I/4AI-U/4AO-I/4AO-U/6Pt100/2Thermo

611 220 88
16DI/16DO/4AI-I/4AI-U/4AO-I/4AO-U/6Pt100/2Thermo
I/O system with CANopen field bus
Control cabinet modul
Standard product
CANopen
CANopen
16 DI 5 ms, 16 DO 0, 5A
4AI-I, 4AI-U, 4AO-I, 4AO-U, 6Pt100, 2Thermo
system messages
aluminium tray with stainless steel cover
170 mm x 115 mm x 48 mm
IP 20
24 V (-20% / +25%)
0 ... +55 °C
-
-
-
-
-
-
-

to the product

CIO CANopen
16DI/16DO/2AD/2DA/Pt100

611 200 00
16DI/16DO/2AD/2DA/Pt100
I/O system with CANopen field bus
open circuit board for the control cabinet
Standard product
CANopen
CANopen
16 DI 5ms sourcing input / 16 DO 0, 5A sinking output
2AI, 2AO, 1Pt100
system messages
plastic tray optional
160 mm x 100 mm x 25 mm
IP 00
24 V (-20% / +25%)
0 ... +55 °C
-
-
-
-
-
-
-

to the product

CIO CANopen book size
16DI/16DO

611 300 00
16DI/16DO
I/O system with CANopen field bus
Control cabinet modul
Special edition
CANopen
CANopen
16 DI 5ms / 16 DO 0, 5A
-
system messages, I/O status
stainless steel
160 mm x 30 mm x 100 mm
IP 20
24 V (-20% / +25%)
0 ... +55 °C
-
-
-
-
-
-
-

to the product

CIO CANopen
4DI / 4DO / 8AI

611 100 00
4DI / 4DO / 8AI
I/O system with CANopen field bus
Control cabinet modul
Standard product
CANopen
CANopen
8 DI 5 ms, 4 DO 0, 5A
8 AI (0/4 ... 20 mA)
system messages
stainless steel
210 mm x 90 mm x 50 mm
IP 20
24 V (-20% / +25%)
0 ... +55 °C
-
-
-
-
-
-
-

to the product

CIO CANopen
8DI/10DO/4AI-I/2AI-U/2AO-I/3AO-U/5Pt/2Thermo

611 220 87
8DI/10DO/4AI-I/2AI-U/2AO-I/3AO-U/5Pt/2Thermo
I/O system with CANopen field bus
Control cabinet modul
Standard product
CANopen
CANopen
8 DI 5 ms, 10 DO 0, 5A
4AI-I, 4AI-U, 2AO-I, 3AO-U, 5Pt100, 2Thermo
system messages
plastic tray with stainless steel cover
170 mm x 115 mm x 48 mm
IP 20
24 V (-20% / +25%)
0 ... +55 °C
-
-
-
-
-
-
-

to the product

CIO EtherCAT
8DI 1ms, 8DO 0,5A

691 201 00
IP65 8DI 1ms, 8DO 0, 5A
EtherCAT I/O IP65 digital
Sensor Aktor Modul IP65
Special edition
EtherCAT
EtherCAT out
8DI 1ms, 8DO 0, 5A
-
LED, des Steckers
plastic
80 x 160 x 24 mm (ohne Stecker)
IP65
24 V (-20% / +25%)
0 ... +55 °C
-
-
-
-
-
-
-

to the product

CIO EtherCAT
DI4/DO8/AI1/Thermo3

691 200 01
DI4/DO8/AI1/Thermo3
EtherCAT I/O IP65 digital
Sensor Aktor Modul IP66
Standard product
EtherCAT
EtherCAT out
4DI 1ms, 8DO 0, 5A
AI1/Thermo3
LED, des Steckers
plastic
80 x 160 x 24 mm (ohne Stecker)
IP65
24 V (-20% / +25%)
0 ... +55 °C
-
-
-
-
-
-
-

to the product