Proportional valves
Control and dosing of liquids and gases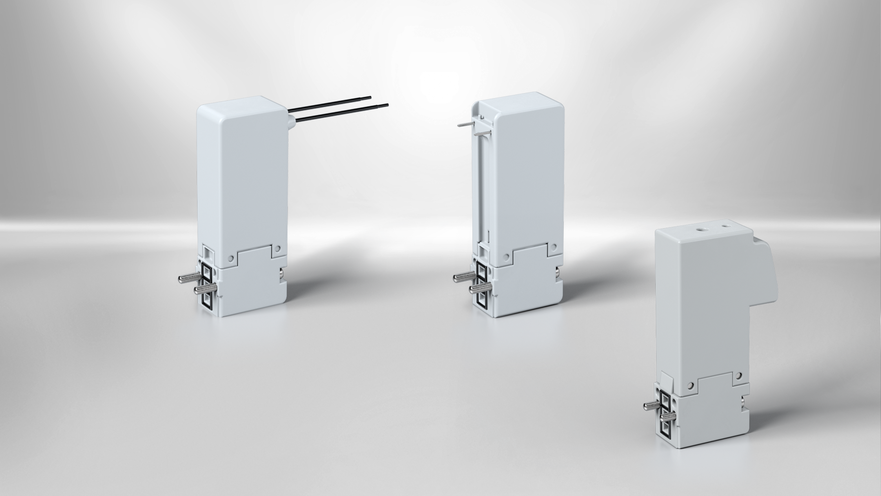 Kendrion proportional valves enable discrete switching positions and intermediate positions of valve openings by means of external electronic control. Liquids and gases can be precisely metered. The compact proportional valves are used when variable volume flows have to be adjusted and have a 2/2-way NC function. They can be flexibly adapted and are used in a wide range of applications. On request, the valves can be designed to meet oxygen requirements in accordance with DIN EN ISO 15001. This means that they can be used in respirators, for example.
On request, the proportional valves can also be offered as customer-specific assemblies.
Kendrion proportional valves were formerly known under the name Kuhnke.
| | | | | | | | | | | Type of electric connection | | | | Type of pneumatic connection | | | | | | | | Details |
| --- | --- | --- | --- | --- | --- | --- | --- | --- | --- | --- | --- | --- | --- | --- | --- | --- | --- | --- | --- | --- | --- | --- |
| | Proportional Valve Type 68P | 68.058.71P | 2/2-way NC | 0 - 3.5 | 2.3 | 2.05 | 15 | electrically actuated | 100 | Wire | Filtered (5 µm), lubricated and non lubricated air | 5.2 | 24 | Flange | Spring | IP65 | -10 ... +50 | Poppet valve | Base: PBT, seal: FKM | directly controlled | 200270 | to the product |
| | Proportional Valve Type 68P | 68.038.30P | 2/2-way NC | 0 - 8 | 1.3 | 0.65 | 15 | electrically actuated | 100 | Plug pins / pins | Filtered (5 µm), lubricated and non lubricated air | 4.2 | 24 | Flange | Spring | IP65 | -10 ... +50 | Poppet valve | Base: PBT, seal: NBR | directly controlled | 195464 | to the product |
| | Proportional Valve Type 68P | 68.038.41P | 2/2-way NC | 0 - 6.5 | 1.6 | 1.05 | 15 | electrically actuated | 100 | Plug pins / pins | Filtered (5 µm), lubricated and non lubricated air | 4.2 | 24 | Flange | Spring | IP65 | -10 ... +50 | Poppet valve | Base: PBT, seal: FKM | directly controlled | 79907 | to the product |
| | Proportional Valve Type 68P | 68.058.40P | 2/2-way NC | 0 - 6.5 | 1.6 | 1.05 | 15 | electrically actuated | 100 | Wire | Filtered (5 µm), lubricated and non lubricated air | 4.2 | 24 | Flange | Spring | IP65 | -10 ... +50 | Poppet valve | Base: PBT, seal: NBR | directly controlled | 187069 | to the product |
| | Proportional Valve Type 68P | 68.038.40P | 2/2-way NC | 0 - 6.5 | 1.6 | 1.05 | 15 | electrically actuated | 100 | Plug pins / pins | Filtered (5 µm), lubricated and non lubricated air | 4.2 | 24 | Flange | Spring | IP65 | -10 ... +50 | Poppet valve | Base: PBT, seal: NBR | directly controlled | 77821 | to the product |
| | Proportional Valve Type 68P | 68.038.50P | 2/2-way NC | 0 - 5.0 | 1.9 | 1.4 | 15 | electrically actuated | 100 | Plug pins / pins | Filtered (5 µm), lubricated and non lubricated air | 4.2 | 24 | Flange | Spring | IP65 | -10 ... +50 | Poppet valve | Base: PBT, seal: NBR | directly controlled | 196010 | to the product |
| | Proportional Valve Type 68P | 68.038.60P | 2/2-way NC | 0 - 4.0 | 2.1 | 1.75 | 15 | electrically actuated | 100 | Plug pins / pins | Filtered (5 µm), lubricated and non lubricated air | 5.2 | 24 | Flange | Spring | IP65 | -10 ... +50 | Poppet valve | Base: PBT, seal: NBR | directly controlled | 197830 | to the product |
| | Proportional Valve Type 68P | 68.038.80P | 2/2-way NC | 0 - 3 | 2.5 | 2, 4 | 15 | electrically actuated | 100 | Plug pins / pins | Filtered (5 µm), lubricated and non lubricated air | 5.2 | 24 | Flange | Spring | IP65 | -10 ... +50 | Poppet valve | Base: PBT, seal: NBR | directly controlled | 197833 | to the product |
| | Proportional Valve Type 63P | 63.028.10P | 2/2-way NC | 0 - 8 | 0.5 | 0.11 | 10 | electrically actuated | 100 | Plug | Filtered (5 µm), lubricated and non lubricated air | 3.2 | 24 | Flange | Spring | IP65 | -10 ... +50 | Poppet valve | Base: PBT, seal: NBR | directly controlled | 196193 | to the product |
| | Proportional Valve Type 63P | 63.028.20P | 2/2-way NC | 0 - 5 | 0.7 | 0.23 | 10 | electrically actuated | 100 | Plug | Filtered (5 µm), lubricated and non lubricated air | 3.2 | 24 | Flange | Spring | IP65 | -10 ... +50 | Poppet valve | Base: PBT, seal: NBR | directly controlled | 196190 | to the product |
| | Proportional Valve Type 63P | 63.028.30P | 2/2-way NC | 0 - 3 | 0.9 | 0.33 | 10 | electrically actuated | 100 | Plug | Filtered (5 µm), lubricated and non lubricated air | 3.2 | 24 | Flange | Spring | IP65 | -10 ... +50 | Poppet valve | Base: PBT, seal: NBR | directly controlled | 183126 | to the product |
| | Proportional Valve Type 63P | 63.058.10P | 2/2-way NC | 0 - 8 | 0.5 | 0.11 | 10 | electrically actuated | 100 | Wire | Filtered (5 µm), lubricated and non lubricated air | 3.2 | 24 | Flange | Spring | IP65 | -10 ... +50 | Poppet valve | Base: PBT, seal: NBR | directly controlled | | to the product |
| | Proportional Valve Type 63P | 63.058.20P | 2/2-way NC | 0 - 5 | 0.7 | 0.23 | 10 | electrically actuated | 100 | Wire | Filtered (5 µm), lubricated and non lubricated air | 3.2 | 24 | Flange | Spring | IP65 | -10 ... +50 | Poppet valve | Base: PBT, seal: NBR | directly controlled | | to the product |
| | Proportional Valve Type 63P | 63.058.30P | 2/2-way NC | 0 - 3 | 0.9 | 0.33 | 10 | electrically actuated | 100 | Wire | Filtered (5 µm), lubricated and non lubricated air | 3.2 | 24 | Flange | Spring | IP65 | -10 ... +50 | Poppet valve | Base: PBT, seal: NBR | directly controlled | | to the product |