Direct Operated Solenoid Valves
Versatile, customizable and expandable
KENDRION direct operated solenoid valves for pneumatic and fluid technology are available in six different standard versions. Technical properties like function or flow rate can be adapted to customer-specific requirements.
These solenoid valves do come in 10 mm, 15 mm, 16 mm or 22 mm width.
All KENDRION direct operated solenoid valves convince by their high flow rates at low power consumption and thereby fit even into mobile applications. They are available with pin, wire or plug for electrical connection. Customer-specific plugs can be delivered on request.
Standard micro solenoid valves series 63.1 and 63.0 as well as series 68 and 98 have flange connection and optionally subplates (see Valve accessories).
KENDRION standard solenoid valves series 64 and series 65 have flange, thread or screw-in base connection.
Thanks to the individual adaptability, the fluid isolation solenoid valve series 97 offers a large number of applications and can also be used with aggressive media such as ultrapure water or printing ink.
Alternative sealing and housing materials, adaptions of orifices or nominal voltages and low-noise versions for many standard valves can be realised on request. Even an adaption to specific media e.g. an oxygen compliant setup and production can be ordered upon request.
General Technical Specifications
| Parameter | Value |
| --- | --- |
| Nominal voltage | Standard 24 V DC (12 V DC); others on request |
| Pressure range | 0 to 8 bar (0 to 10 bar); depending on orifice size |
| Nominal orifice | 0.5 to 2.4 mm |
| Valve functions | 2/2-way and 3/2-way in NC/NO |
| Ambient temperature | From -10 °C to +50 °C |
| Power consumption | 1 to 4.5 W (5.5 VA) |
| Duty cycle | 100% |
| Electrical connections | Wire / plug / pins or flat plug receptacles |
| Operating medium | 5 micron filtered, lubricated or non-lubricated compressed air; also suitable for other media conforming to ISO-VG 10. |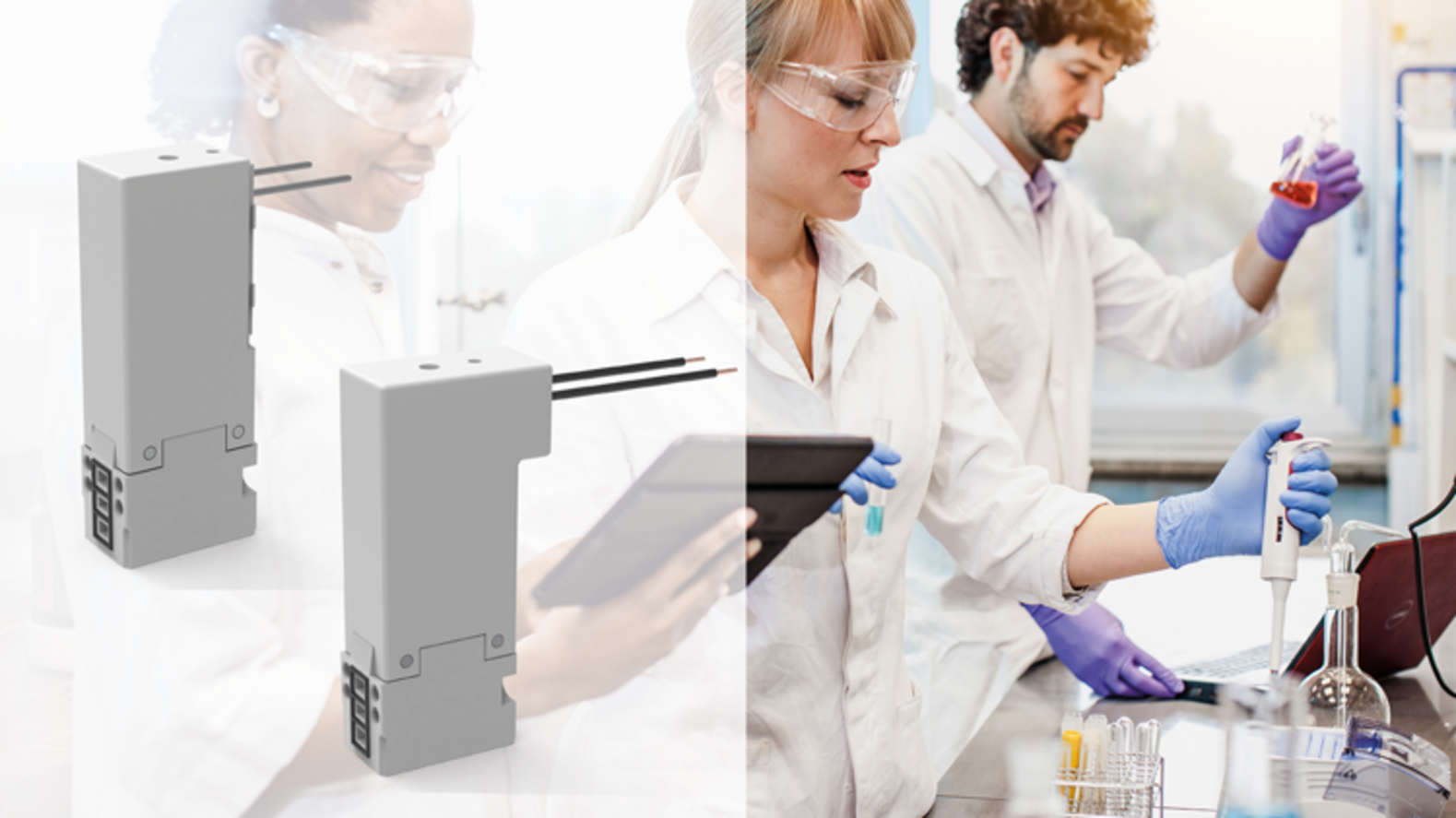 Our new bistable solenoid valve 63.0
At COMPAMED 2022, Kendrion presented its highlights of solenoid and fluid solutions for medical and analysis devices, including the latest 10-mm bistable solenoid valve 63.0 for energy-efficient and safe controlling of liquids and gases...
Data sheet | bistable solenoid valve 63.0
Data sheet | Oxygen Valve Series 63.1
Brochures and Flyers, Datasheets
Technical Data | Mini Solenoid Valve Type 63
Brochures and Flyers, Datasheets
Technical Data | Micro Solenoid Valve Type 64
Brochures and Flyers, Datasheets
Technical Data | Micro Solenoid Valve Type 65
Brochures and Flyers, Datasheets
Technical Data | Solenoid Valves Accessoires Type 65
Chemical resistance of plastics | Kendrion valves
Application report | Fluid Control Manifold for dental treatment units
Application report | Smart solutions for dental treatment units