The infinitely adjustable oscillating drive
The oscillating feeder driver is an AC oscillating drive with integrated half-wave rectification. It generates an arc-shaped vibratory movement.
The KENDRION oscillating feeder driver of the OMW series is a finished oscillating drive for use in various areas of automation and conveyor technology. Whether for shaking out punching and stamping waste, for filling containers in the packaging and pharmaceutical industry, or for dosing in particle feeding for measuring devices and analysis, the feeder driver is convincing as a precise and reliable drive.
The magnetic body of the oscillating solenoid OMW is fixed to the base with the excitation winding. Mounted above is the armature plate, with the pole faces separated by an air gap and parallel with those of the magnetic body. The armature plate and the base are connected by leaf springs. There is a tensile force between the armature and the magnetic body. If an alternating current is applied to the excitation coil, the force of the alternating electromagnetic field overlaps the force of the OMW and, for the magnet type OMW 516004, the force of the permanent magnet. The frequency of the resulting force corresponds to the frequency of the AC voltage applied, which moves the armature in the same rhythm. Due to the leaf springs mounted at an angle, the armature plate performs an arc-shaped vibratory movement and transports the bulk material.
Pre-finished system
Kendrion's oscillating feeder drivers are a fully complete system including springs, coils, armatures, and the base. The only thing that needs to be done is mount the rail of the linear feeder on top of the solenoid.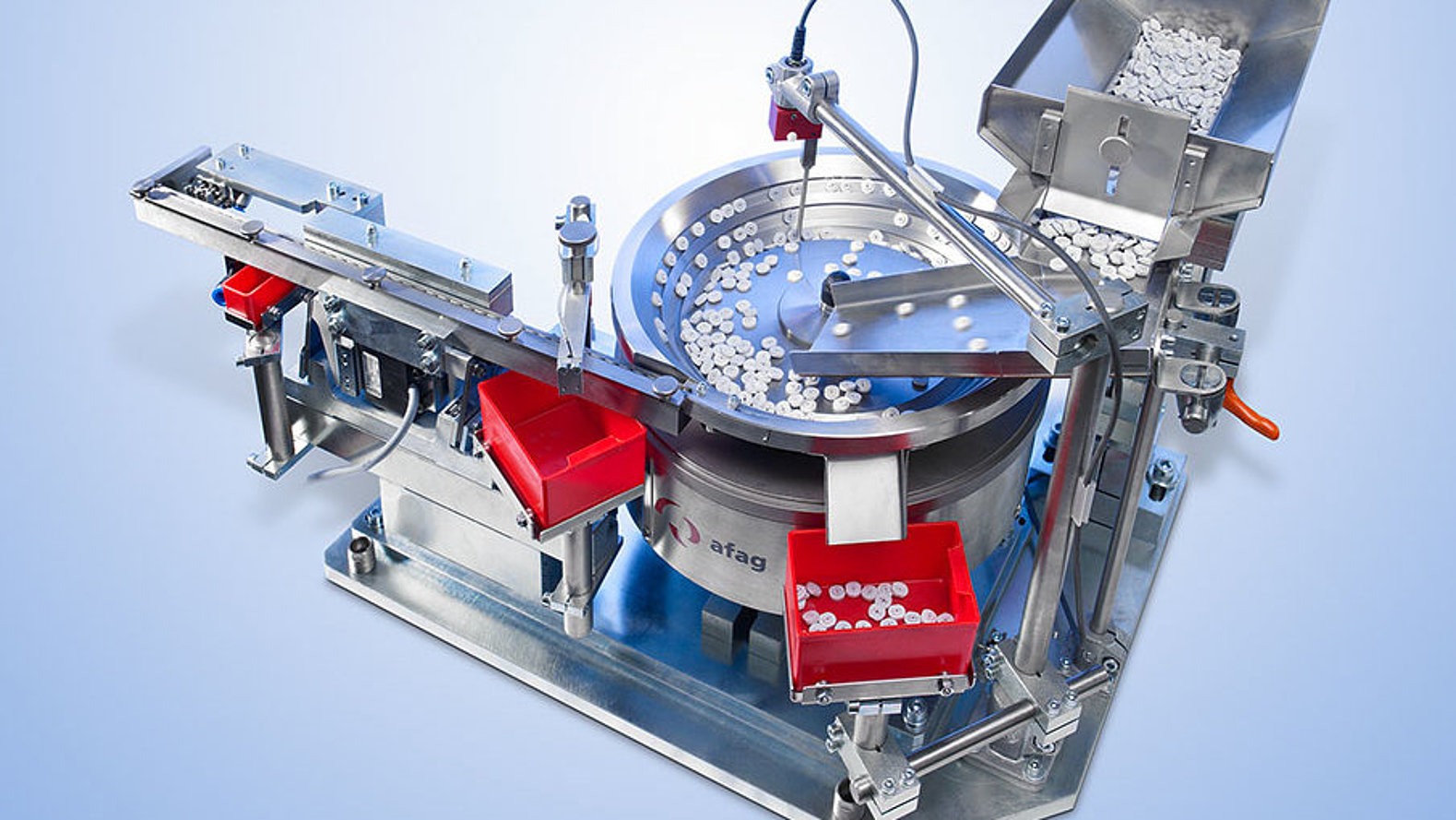 Oscillating Solenoids in Automation & Robotics
Oscillating solenoids are used in automation for the automated and orderly supply of bulk material. Metered feeding and a continuous material flow are only some of the key points that the electromagnetic solutions of Kendrion in feeding technology have to cope with. Oscillating Solenoids from Kendrion also enable the separation of the material to be conveyed in the correct position.