Flat Grippers
Permanent magnetic flat grippers for reliable holding and gripping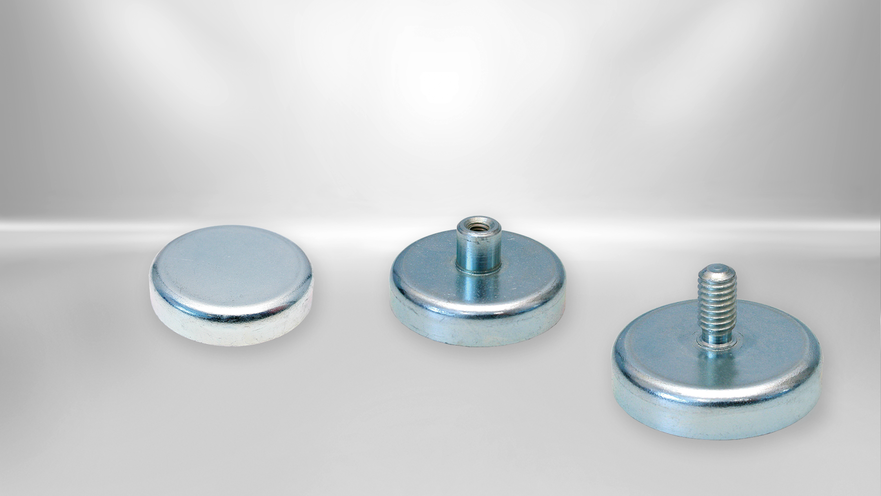 Permanent magnetic flat grippers from Kendrion are available in different sizes, materials and designs. They are made of hard ferrite, NdFeB or SmCo, with stainless steel or galvanized housing. Various designs such as threaded bushings, threaded pins and different bores are possible. Due to their design, the flat grippers have only one holding surface. Of all the other surfaces of the gripper magnet body assumes no magnetic force. The permanent magnets are non-aging and have high holding forces.
Special designs for different requirements can be realized on request.
Should malfunctions with long-term temperature, thermal shock stresses or chemical stresses be concerned, please contact us in advance.