Proportional Valves
Low hysteresis, compact and versatile
KENDRION proportional valves are used for control and dosing of liquids like water or gases like oxygen.
The flexibility in adapting KENDRION proportional valves regarding media compatibility or performance data creates possibilities for various applications. The flow of 2/2-way proportional valves can be controlled by current input variation. If used in closed-loop with appropriate electronics and sensors, the flow can be continuously regulated to specific levels.
Not only can KENDRION proportional valves be delivered as a stand-alone product, moreover they can be designed as customer-specific valve manifolds or valve systems with integrated control electronics.
KENDRION standard proportional valves series 68P with 15 mm width reaches flow rates of 0 to 160 l/min air.
The KENDRION standard proportional valves series 63P with 10 mm width enlarges the field of possible applications in the area of low flows ranging from 0 to 30 l/min air.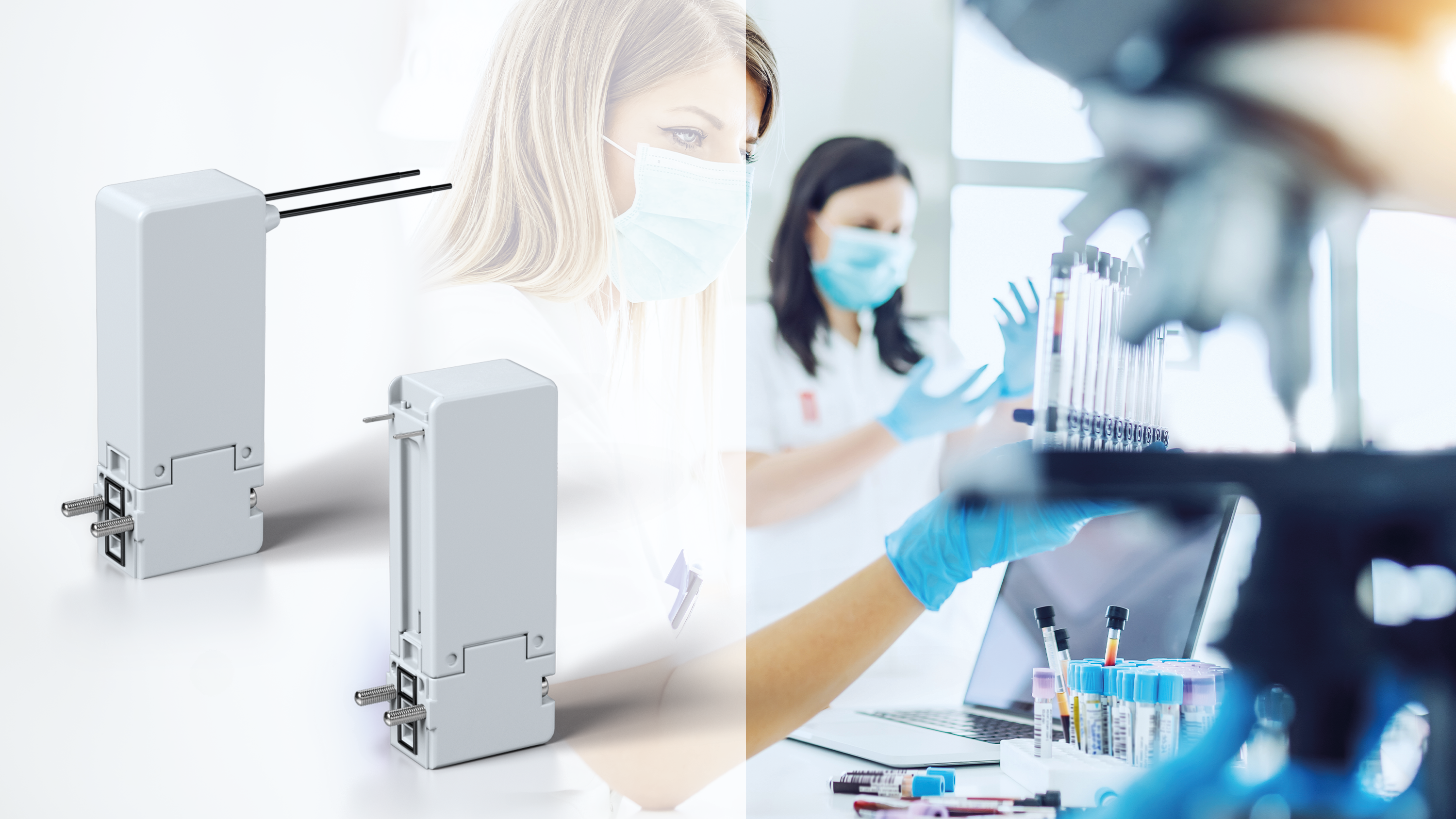 Precise and reliable control of liquids and gases is essential for the high quality demands of medical and analytical technology. The 15 mm proportional valve by Kendrion is versatile and features optimal control characteristics, combining both - an unseen performance with an even higher commercial benefit.
Just in time for this year's world-leading trade fair Analytica 2022 in Munich, Kendrion has expanded the 68 series with the 15 mm proportional valve...
The Proportional Valve 68P offers precise control charcacteristics
Optimal control and dosing of gaseous media
The new 15mm Proportional Valve is efficient and versatile with a scalable nominal size from 1.3-2.5 mm.
It features optimal control and dosing of gaseous media such as inert gases or medical oxygen. Our animation shows the precise control characteristics and flow rates in the various opening positions.
Discover how the new 68P proportional valve operates on the right.
General Technical Specifications
| Parameter | Value |
| --- | --- |
| Nominal voltage | 24 V DC; others on request |
| Pressure range | 0 to 8 bar; depending on orifice size |
| Nominal orifice | 0.5 to 2.5 mm |
| Valve functions | 2/2-way NC |
| Ambient temperature | From -10 °C to +40 °C |
| Power consumption | 3.2 to 5.2 W |
| Duty cycle | 100% |
| Electrical connections | Series 63P: Plug; Series 68P: Wire or pin |
| Operating medium | 5 micron filtered, lubricated or non-lubricated compressed air; also suitable for other media conforming to ISO-VG 10. |
Datasheet | 15mm Proportional valves
Application Report | Mixing and dosing of fuel gases
Application Report | Precise air control of dental turbines
Application report | Smart solutions for dental treatment units
Chemical resistance of plastics | Kendrion valves