Bistable linear solenoids are designed for the activation with electric impulses. After activation, the armature of such solenoids is held in its end position without requiring energy to remain in this state. An electric impulse with reverse polarity activates the return spring to bring the armature back into its original position.
Bistable linear solenoids are the ideal solution for applications imposing restrictions concerning energy consumption. They also match applications with no mains connection, because they are able to operate with either battery or solar energy. Typical examples are locks in portable devices, electric door locks and other locking systems. Due to their compact dimensions, such solenoids can easily be integrated into almost any locking system.
In small quantities, frequently demanded versions of our bistable linear solenoids are available directly from stock. Additionally, we are able to provide tailor-made versions with individual coil dimensions for different operating voltages and duty cycles, as well as individual connections, such as terminals or wiring strands at any suitable length.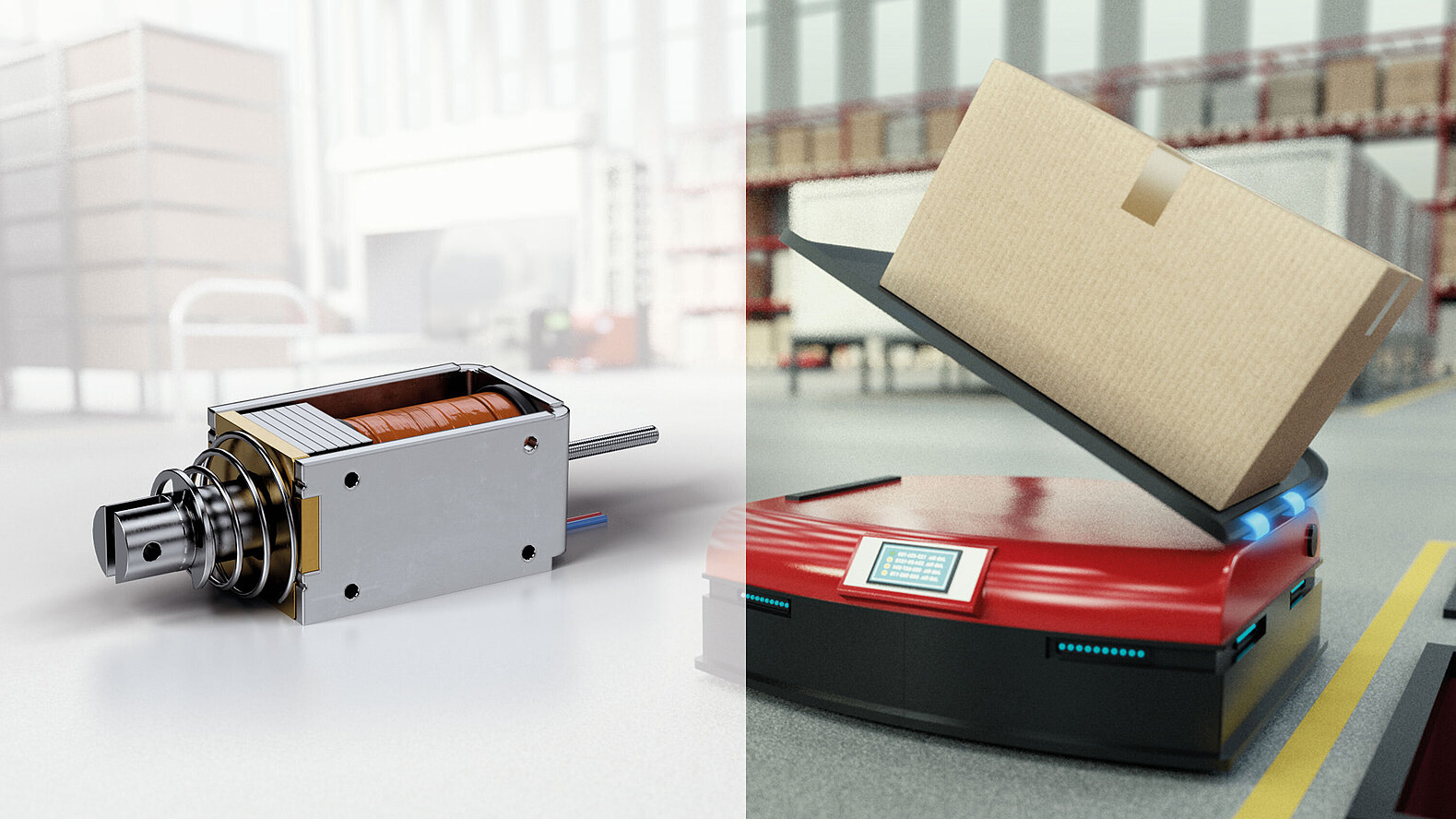 Particularly long service life: Bistable Linear Solenoid BI 34
The Bistable Linear Solenoid BI34 is an exceptional choice for applications that demand a reliable and durable solution. Engineered with open frame technology and permanent magnetic support, this solenoid offers an extended service life, ensuring long-term performance and reliability. Explore all technical details in our Product Finder.

The BI034 is used in small AGV systems, for example, to hold in position flaps that are installed on an AGV and lifted at an incline for package delivery.
General Technical Specifications
| Parameter | Value |
| --- | --- |
| Nominal voltage | 24 V DC / 205 V DC and other voltages on request |
| Duty cycle | 15 / 25% ED |
| Coil terminals | Flying leads, standard length 10 cm / other dimensions on request |
| Nominal stroke | 2.5 - 8 mm |
| Initial force | 0.18 N – 12 N |
| Thermal stability | E / B |
| Protection class solenoid | IP00 |
| Protection class connection | IP00 |