Kendrion presents new pressure regulators and new pinch valve at COMPAMED 2023
New pressure regulators in accordance to ISO 18562
This year, Kendrion is showcasing two innovations in fluid technology. One is the high-flow pressure regulator, which is designed for particularly high flow rates with low pressure losses, and the other is a new version of the compact and proven 50.806 pressure regulator family. Both products are designed in accordance to DIN EN ISO 18562, the standard for assessing the biocompatibility of the respiratory tract in medical applications. This allows Kendrion to enable manufacturers of ventilators/anesthesia machines, incubators or oxygen concentrators, for example, to qualify these components much more quickly and cost-effectively and to integrate them into the respective application.
"Power Pinch Valve" in three new designs
Another highlight is the unveiling of the brand new design of our Power Pinch Valve. This pinch valve is characterized by a remarkable clamping force of up to 40 N and is even able to securely clamp PVC tubes. It is used in dialysis, for example, to precisely regulate the blood flow. The Power Pinch Valve will be presented in three new versions: ready-to-install with matching counterpart, without counterpart for applications with customized counterpart (cartridge version) and also the version with manual release. This makes the Power Pinch Valve ideal for all possible customer-specific applications. The Power Pinch Valve is available in Normally Open (NO) and Normally Closed (NC).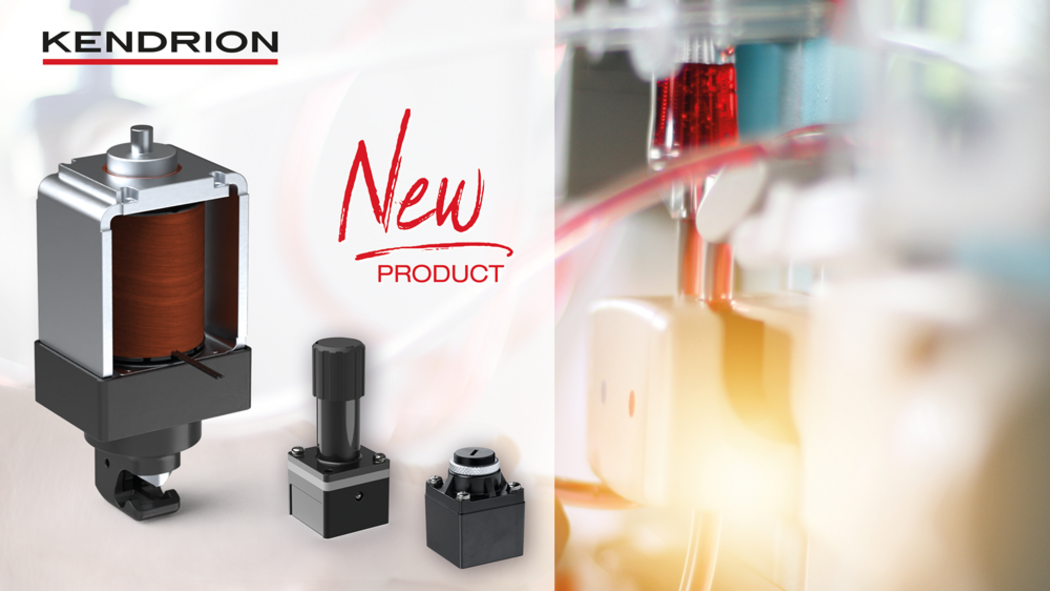 "Control the heartbeat" with the Power Pinch Valve & Fluid Test Center
Visitors to our booth will have the opportunity to test the Power Pinch Valve on a heart demonstrator according to the motto "Control the heartbeat". We have equipped this demonstrator with the new Power Pinch Valve.
We will also have our impressive Fluid Test Center with us, where visitors will have the opportunity to experience our directly controlled solenoid valves in action. A small touch display can be used to regulate fluid levels and control air flows, which is clearly demonstrated in transparent tubes.
Our experts will be available throughout the show to discuss your current projects and requirements in medical devices. With decades of experience in medical and analytical technology, we are committed to providing solutions that exceed your expectations.
Visit us at Compamed 2023 in Hall 8b, Stand G03 to learn more about the latest developments and innovations from Kendrion Industrial Actuators & Controls and be inspired by our solutions.

Learn more about Kendrion's solutions ahead of the show.

Changes, omissions, errors regarding the products reserved. Illustrations similar.