The convincing braking solution for automated guided vehicles (AGVs) and cobots
Compact, efficient and secure
In production and intralogistics, intelligent systems that meet the demand for flexibility and automation are becoming increasingly important. In particular, automated guided vehicles (AGVs) that can transport loads from A to B entirely independently are conquering the industry. Besides, collaborative lightweight robots are in demand which automate simple tasks in feeding and assembly.
For such transport handling robots that operate in close contact with humans, braking systems are needed that stop the movement immediately in an emergency and guarantee a high degree of fail-safety.
The electromechanical pin brake is a combination of a specially designed linear solenoid and e.g. a gear wheel or a star wheel, which is mounted by the customer. In the energised state, the pin of the locking solenoid is retracted. In the event of braking, the pin brake is switched off and falls into the gear wheel, thus stopping the movement. The brake guarantees a high level of safety in an emergency and when the system is at a standstill. The travel distance until the application stops is mainly determined by the distance between the points of entry in the rotating counterpart. For low current consumption in the open state, the retracted position is reached once using overexcitation. Afterwards, the position is maintained with a lower holding voltage to save energy.
Frequent areas of application are:

Joint brakes in collaborative robots (cobots)
Pin brakes in Automated Guided Vehicles (AGVs) such as driverless forklifts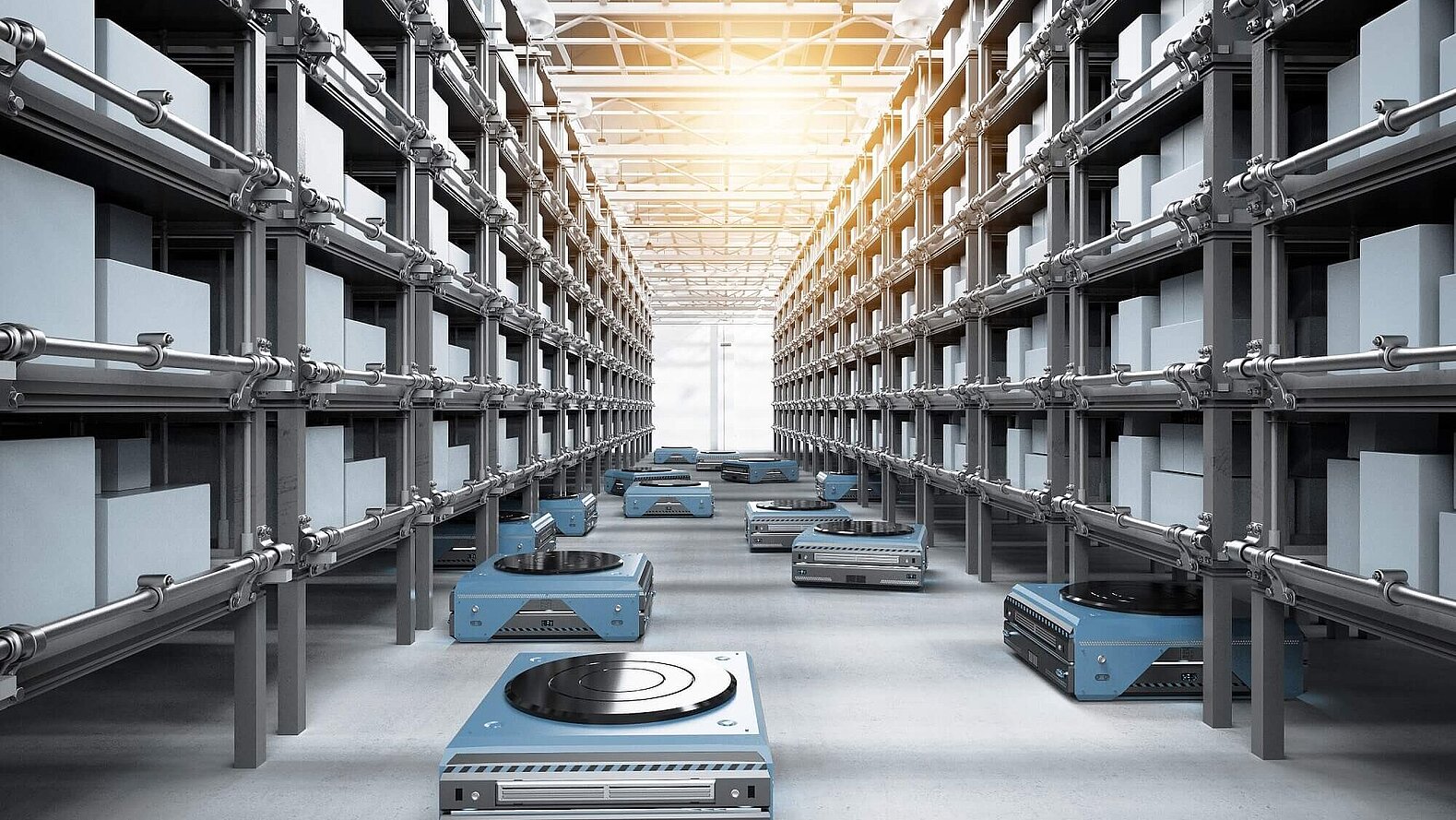 The pin brake for te use in transport and handling robots
The electromechanical pin brake is ideal as an electromechanical brake for automated guided vehicles. For this purpose, a reliable linear solenoid acts as a pin brake, which falls into the gear wheel of the drive shaft in an emergency or when the vehicle is at a standstill. The joint brake - mounted in collaborative robots (cobots) - works according to the same principle.
The Pin Brake is particularly characterised by its compact design, low power consumption and high functional reliability.
Click here to learn more about our products for automation & robotics.