Pneumatic connection technology
Secure connection for tubing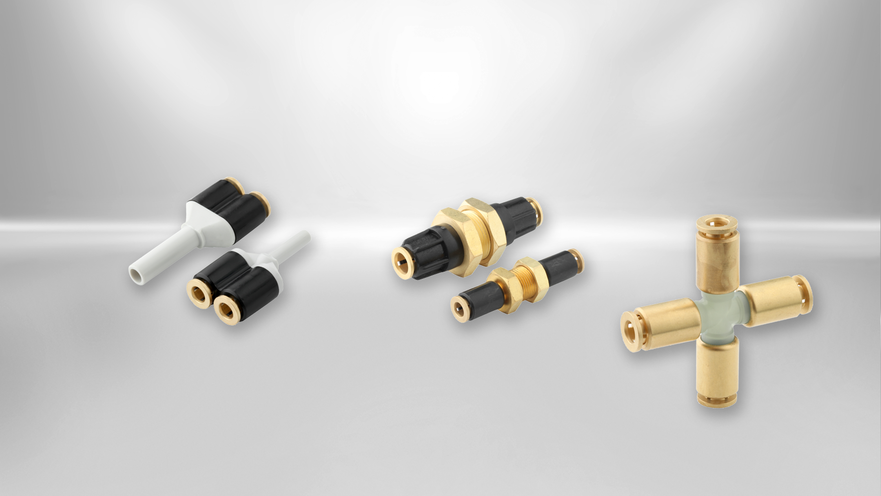 Kendrion offers various quality tube couplings, tube nipples and push-in fittings for the secure connection of tubing and a reduced risk of leakage. This way you can easily connect valve manifolds and other pneumatic components with the system surrounding. Blanking plugs, silencer and reductions complete the range of our connection technology.
Versions with different sealing and housing materials or special geometries may already be available on request.
Kendrion's pneumatic connection technology was formerly known under the name Kuhnke.