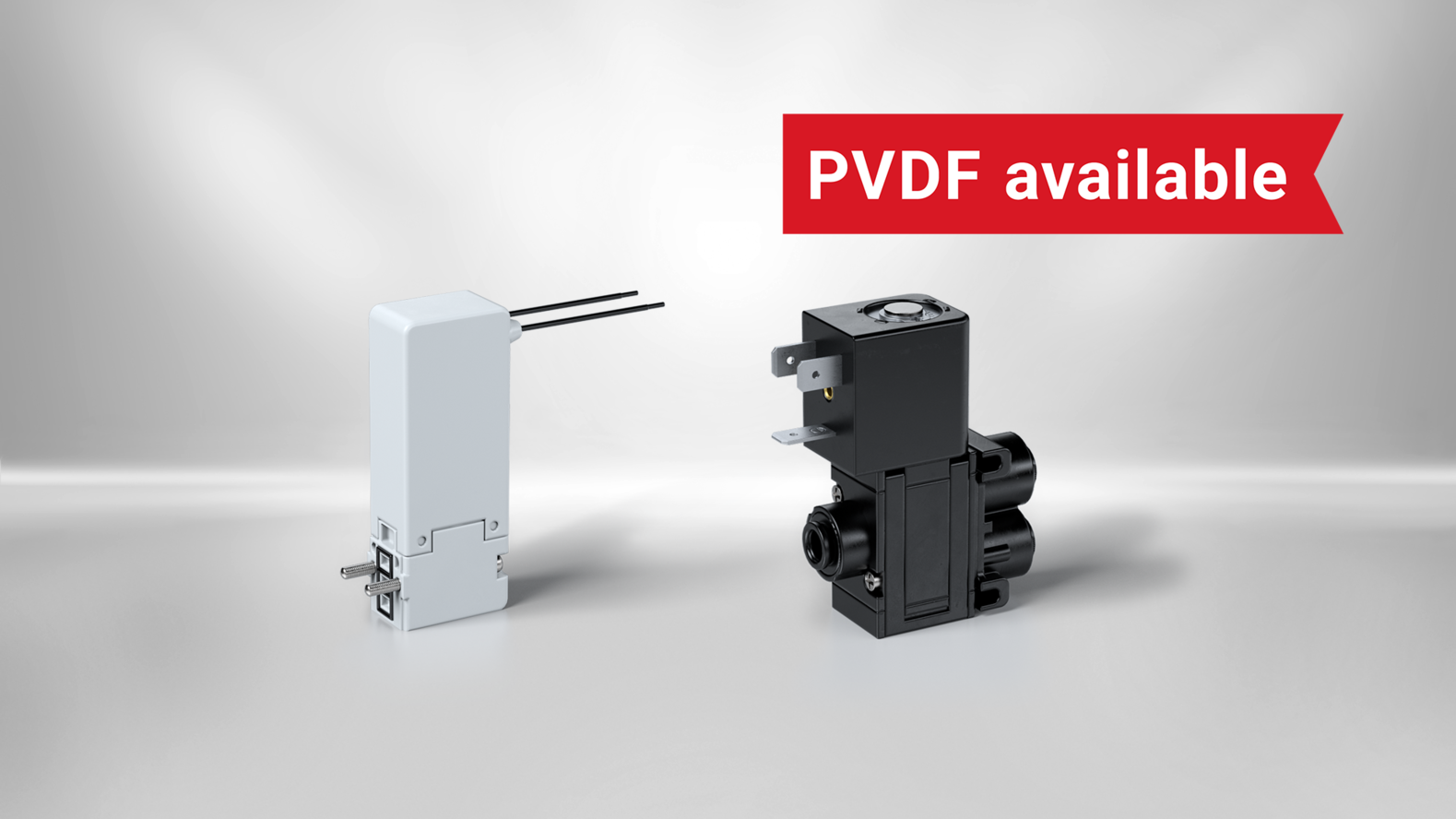 Polyvinylidene fluoride (PVDF) is a fluoroplastic that impresses with its good thermal and chemical resistance. The material is already manufactured in high purity and is therefore ideally suited for handling high-purity media such as ultrapure water, ozone, acids, solutions with low PH values and other aggressive media.
Discover our valves, which are also available as PVDF variants and thus optimally suited for use in ozone therapy devices, ultrapure water applications, chemical cleaning applications and much more.

Please contact us if you are interested or have any questions.