SPS Connect – the digital meeting place
Even though we cannot meet in person this year due to the cancellation of the SPS trade fair, we have set ourselves the goal of developing ourselves further on the digital path and at the same time not to forget what is really important: personal contact!
Therefore we invite you to make an individual appointment with us on the portal of SPS Connect. Our experts will be available during the entire exhibition and will be happy to assist you with questions about our products or market-specific applications. Via chat or video conference - we are there for you around the globe!
You do not have a ticket for your visit yet?
With our discount code you will receive free access to the trade fair platform at the end of your registration: SPS2XCNKEN.
https://sps.mesago.com/nuernberg/en.html#conversionteaser
We are looking forward to you and your individual questions!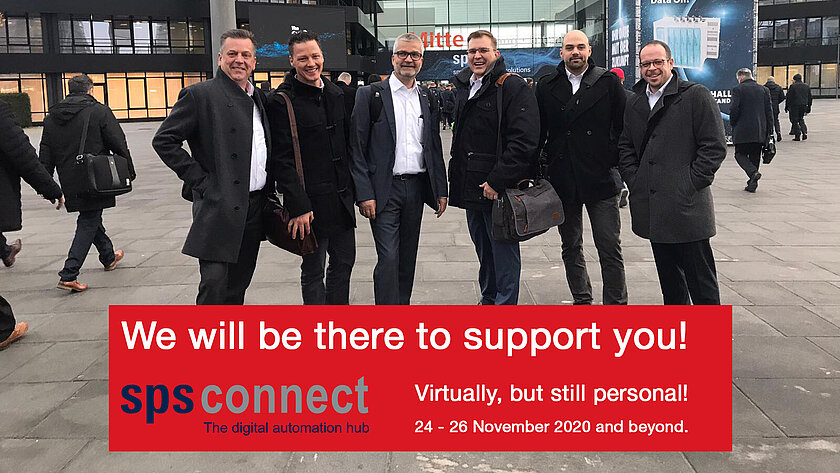 Our new virtual booth contains bundled knowledge
We will not only be available on the platform of SPS Connect, but we will also present our competencies in parallel on our NEW VIRTUAL EXHIBITION!
Here you can expect bundled knowledge in an unusual environment: Have you ever had a technical solution explained to you in an art gallery? Visit us if you are looking for more than just a product! Opening on 24 November 2020! Enter here

Together we can achieve more!
Since the beginning of 2020, INTORQ has been part of the Industrial Brakes business unit at Kendrion. Our BRAND NEW IMAGE VIDEO shows our common competencies, values and what distinguishes us as a solution
provider. Don't miss it! Watch here