Pioneer Supports Pioneer: Kendrion Supplies Spring-applied brakes for FarmDroid FD20
The FarmDroid agricultural robot addresses several megatrends: Industry 4.0, organic farming, and renewable energies. The vehicle features a completely self-sufficient energy supply with a large solar panel and can basically work around the clock. With satellite-controlled GPS and driverless operation, the farmers are increasingly turning into robot programmers: Each seed is placed on the field with centimeter accuracy and tracked, which means that the FarmDroid can also remove weeds on its own without jeopardizing the plants. Not only does this method save operating personnel, it also means that weed killers can be omitted.
"We firmly believe that the FarmDroid approach will profoundly change agriculture," says Marco Vollrath, Sales Manager at Kendrion INTORQ in Aerzen. "In this situation, we already had the right brake in our product portfolio and were able to offer the customer the perfect solution with only small adjustments. For unique requirements and similar future-oriented projects, we can also develop customized solutions. With our extensive product platform, we can guarantee short development times for customization jobs. The result: quick turnaround for the initial prototype brakes, which means short development times for the customer."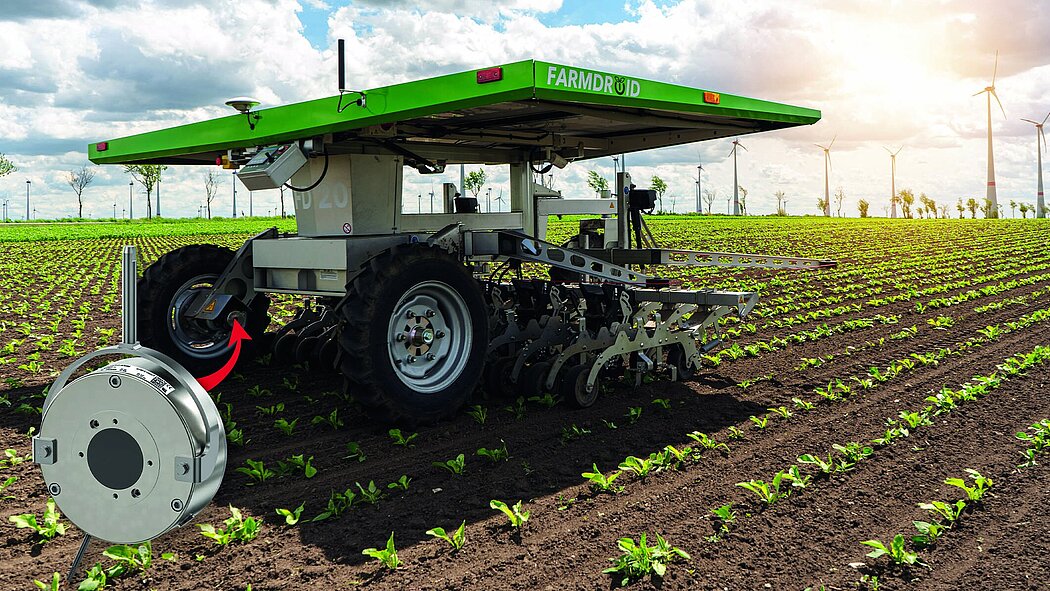 In terms of the FarmDroid FD20, we had to make sure the brake can handle climate fluctuations and the high dust levels in the fields. The encapsulated spring-applied brake INTORQ BFK470 was up to the task: In addition to the high IP66 protection class, it also offers optimal corrosion protection for the drive due to the varnish-friendly design. The seven sizes with braking torques from 2-370 Nm and voltages from 20 to 290 voltsare finely scaled and freely configurable within a modular system. Among other things, customers can choose between different braking torques, friction lining qualities as well as connection voltages and cable lengths for each size. The brakes have a compact design and are able to handle tough conditions while remaining within the torque tolerances. The cold climate version (CCV) of the INTORQ BFK470 has further proven it's suitability for use in temperatures down to -40 °C. All sizes can be quickly shipped for common standard voltages, even in low quantities.
"We are proud that our brake technology is contributing to sustainable, resource-saving agriculture," says Marco Vollrath. "Especially in up-and-coming sectors such as AGV, robotics, and agriculture, we can put our application expertise into practice." These industries require especially solid and compact brakes that are tailored to the situation and operate reliably over their entire service life. Thanks to its adaptable processes, Kendrion is able to act quickly and flexibly worldwide. This is further facilitated by the proven modular system, which enables the application-specific assembly of brakes.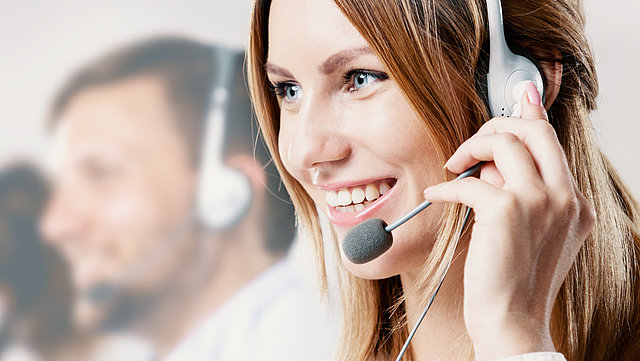 Kendrion
Marketing Communications
Contact our Marketing-Team Industrial Brakes