Innovative developments for analytical and medical technology at COMPAMED/MEDICA 2022
In medical and analytical applications, precise and reliable control of liquids and gases is essential. Kendrion has decades of know-how in fluidic and solenoid solutions and is a future-oriented partner for manufacturers of medical and analysis solutions. It offers a comprehensive portfolio of valves and solenoids for a range of applications, including medical cabinet locking systems, disinfection systems, sterilizers, centrifuges, and incubators.
At the Fair, Kendrion will highlight three innovations:
Power Pinch Valve
Kendrion's new Power Pinch Valve boasts a uniquely high clamping force in a compact design. Despite its slim dimensions (84 x 53 x 146 mm), the electromagnetically actuated pinch valve delivers a force of up to 42 N, allowing it to clamp even low-cost PVC tubes.
The valve is ideal for controlling blood flow in dialysis equipment.
Bistable solenoid valve 63.0
The new energy-efficient and quiet 10-mm bi-stable switching solenoid valve is the latest addition to Kendrion's 63.0 series.Featuring a flow rate of up to 40 l/min air it is suitable for a wide variety of medical and analysis applications. Its compact, cost-effective design and customization flexibility allows it to be easily integrated into existing applications.
Compact solenoid lock
This new product is high-shock- and vibration- resistant and suitable for installation in confined spaces in medical applications.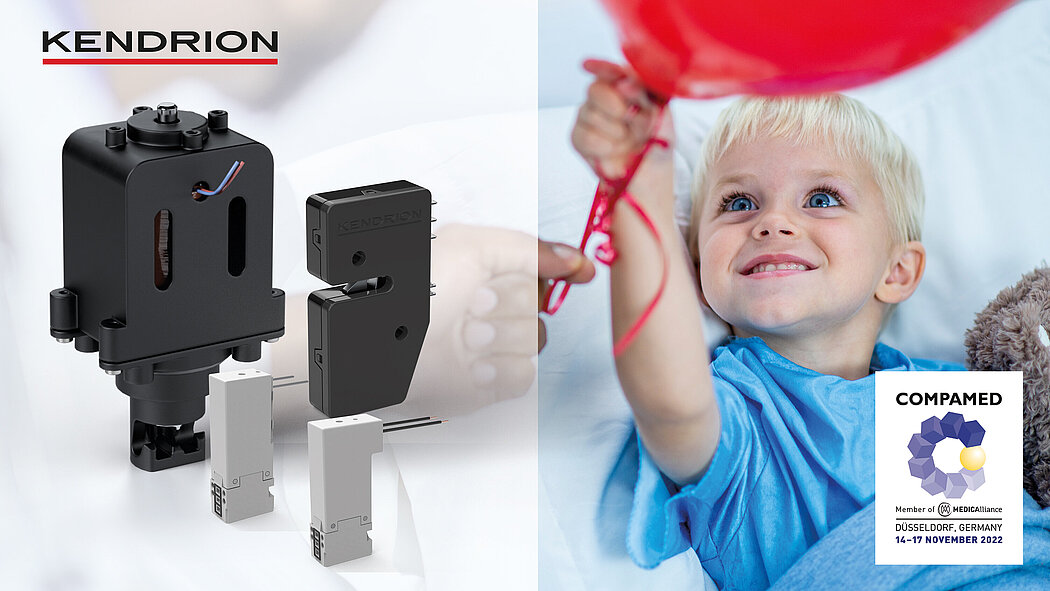 Kendrion's technology in action
Visitors to the booth can see and test Kendrion's flow technology in two applications, developed by its trainees:
Control the heartbeat: A large model made from tubes filled with a sparkling red liquid simulates a working heart. Visitors can press a button to activate and deactivate the Power Pinch Valve, to stop and start the flow.
Liquid Test Center: Different Kendrion valves transfer liquid between four vertical standing tubes. Using the small touch screen, visitors can estimate the tube's fluid levels, which change during the game and vary per tube. Also, the flow rate of the installed valves and the control of air can be explored.
Kendrion has decades of branch know-how in medical and analysis technology and has established itself as a specialist for valves, pressure regulators and locking solutions in fluid and solenoid technology.
Visit us in hall 8B, booth G03, to find out how our valves can help deliver ultimate fluid and gas control. Also explore our versatile solenoid solutions for medical and analytical technology.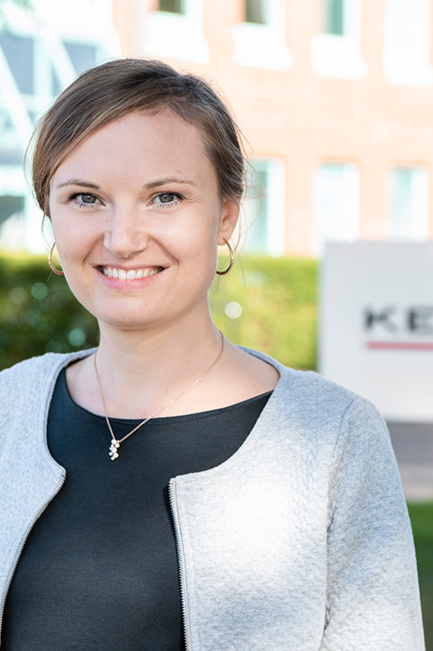 Marketing Communications
Gina Maas